Combining Paris and Bermuda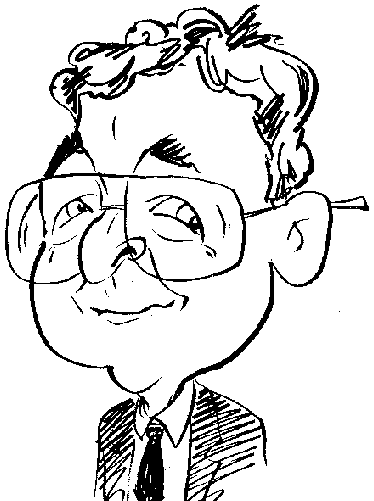 Review controls
Released in a Deluxe Edition version as part of the Hidden Mysteries series, Notre Dame Secrets of Paris is a Hidden Object Adventure game. The reason for the Deluxe Edition classification is that Focus Multimedia has chosen to bundle the bonus offering of Lost Secrets™ Bermuda Triangle which also belongs to the Hidden Object genre.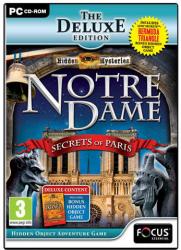 click image to enlarge
Notre Dame Secrets of Paris allows you to adjust the volume levels for background music and sound effects plus whether to opt for a full screen view and a custom cursor but there is no choice of playing difficulty level for any of the five profiles that you can create. The game opens with an introductory scene with printed text-based commentary as Bishop Martin carries out his duties of inspecting Notre Dame before reporting that the Crown of Thorns relic is missing from its presentation case. As the chief investigator for the police, you are sent to investigate and track down this priceless artefact. Following the pattern set by this introductory sequence, any conversations are carried out using printed dialogue. You do have the options to skip any of these conversational interludes.
By moving your mouse cursor around the various scenes, it changes shape to indicate when different actions are possible. A Hand icon will indicate items you can pick up while a Magnifying Glass appears when a closer look can be carried out. Arrows appear when you can move in specific directions while an outbreak of sparkles appears when there is a Hidden Object scene.
There are numerous Hidden Object sessions where you need to locate 15 items presented in a list. Generally these items are just single objects but occasionally you will need to locate more than one of a particular type. Often Hidden Objects scenes are reused with several items being repeated in the various lists. As the items always remain in the same place, this does reduce the difficulty level. A Hint option is available in Hidden Object mode and this recharges itself after each use.
While the Hint feature is not available when in Adventure mode, you can use the right mouse click or press the spacebar to reveal possible areas of interest or exits. A Skip option will become active after a delay when tackling puzzles that might be proving difficult. You also have access to a Journal that is automatically updated with information and clues plus showing a list of current tasks and a map of the area showing your present location and where tasks need to be completed.
Perhaps, due to the fact that Notre Dame Secrets of Paris is rather sparse with regards to content, Focus Multimedia has included a second game in this package. This bonus offering is Lost Secrets Bermuda Triangle. As with the other game, you can adjust the volume levels and opt for full screen mode but again there is no choice of difficulty.
In Bermuda Triangle you take on the role of Rachel Broadview who, while carrying out research at the Boston College Library, discovers reference to a Bethany Broadview who was involved in an 18th Century shipwreck in the Caribbean. As there was strong evidence that Bethany was one of her ancestors, Rachel sets out to discover more information in this Hidden Object game. Rather than allowing you to select your own route through the game, you have to follow a set path of Hidden Object scenes that are interspersed with talking head episodes that can be skipped if the printed dialogue does not appeal.
With the game's Hidden Object scenes, you are presented with a list of items concealed within various nautical locations. As each item is located, its entry in the list will be removed. While this is standard fare for this type of game, the rechargeable Hint feature takes a more innovative approach. When selected, your mouse cursor will change colour to indicate how close you are to a random item. No other kind of clue is available.
From time to time you will need to complete a mini game. This could involve steering an underwater submersible around a track to pick up treasure without crossing your path or play a match-3 game that uses colours, shapes and designs. I could have done with more of these mini games to help break up the diet of Hidden Object game play.
Neither of these two games is really strong enough to stand on its own but bundled together they make a reasonable purchase. Priced at £10.20, this two game title requires a 1.0GHz processor with 512MB of RAM and 270MB of hard disk space running Windows XP and later.
http://www.focusmm.co.uk/shop/Hidden-Mysteries-Notre-Dame-Deluxe-Edition-pr-1878.html