Getting Ahead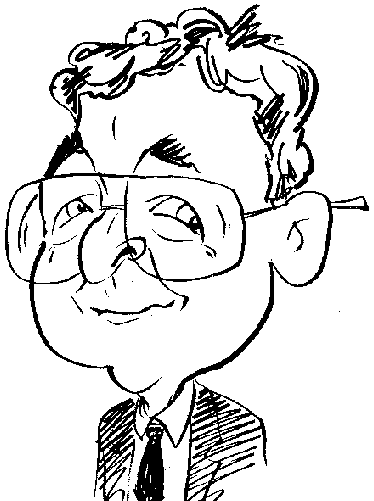 Review controls
If you want to get ahead get a head is the mantra behind a game making the transition from iOS to the Windows platform.
Buy Now!
Alawar Lost Head
Download direct from Alawar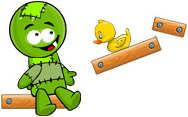 While best known for its range of games that cover Time Management, Hidden Object Adventure, Match-3 and Arkonoid offerings, Alawar Entertainment occasionally comes up with a left-field type of title. In this case the left-field aspect is that area which is usually occupied by the Tablet and Smartphone mobile devices that are our constant companions. The title in question is the PC version of Lost Head, a puzzle game that has already proved popular on the iPad and iPhone platforms and platforms do play an important part in this game.
Like several other titles of a similar type, Lost Head is based on actual physics with various elements behaving as they would in a real world environment. Your role is to manipulate the different elements in order to ensure that the Lost Head of the game's title can make its way to the body of a creature called Franken-Stitch. The faster you achieve this end, the more points and stars you earn to ease your path through the levels that make up this game.
Lost Head is spread over five worlds with the opening introductory world consisting of 15 levels that need to be tackled in sequence. In order to get the Lost Head from its starting point to the waiting body you need to adjust the slope of platforms by removing supporting elements or increasing the size of other items of other items such as sponges. Often timing is the important factor when making these adjustments to enable the Lost Head to roll along platforms and fall through openings to reach Franken-Stitch's body.
Although getting the Lost Head to reconnect with the Franken-Stitch's body might appear to be your sole task, and it will allow you to move on the next level, there are other matters to be taken into consideration. Many of the levels contain a special item which you will need to collect. This task is carried out by making sure it is touched by the Lost Head on its journey. Often this collection can result in the Lost Head needing to take a diversion rather than a more direct route to Franken-Stitch's body.
As each of these special collectable items are gathered, they will be added to and put on display in the appropriate named Collections section. You can access this portion of the game from the game's main menu. You will need to reach certain targets, especially with regards to the Collectables, in order to advance to the next world of levels. Up to three stars can be gained for each level and this award will depend upon your speed of performance and whether you have succeeded in collection any item that might form part of the level Each level can be tackled as many times as you like in order to complete it to your own satisfaction.
As can happen with games of this type, there is no pretence of a story line other than get the Lost Head to the body to help the flow of the game. You just need to work your way through the 72 levels that tend to get more tricky and complicated the further you progress. This is the type of game that you dip into occasionally when you have a few moments to spare rather than long midnight oil burning sessions. It is also the type of game that is best suited to a mobile device that has touch screen capability allowing you to activate/deactivate various elements in a quick sequence using a finger press instead of moving a mouse around the screen.
The game's graphics suit the puzzle element of Lost Head with the rolling head and occasional destruction of Franken-Stitch's body if you dawdle too long in getting started. The background music is of the cheesy variety, fortunately there is an option to adjust its volume level if it gets on your nerves. You can download a 60-minute trial version of this Diesel Puppet developed game before deciding whether to purchase a full unrestricted copy. System requirements call for a 1GHz processor with 1GB of RAM, 200GB of hard disk space running Windows XP and later.