Death at Fairing Point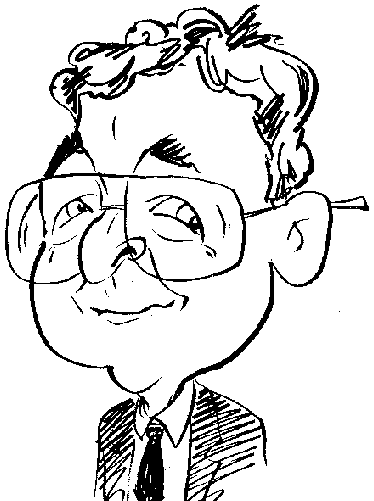 Review controls
An unexpected death, ghosts and a novelist looking for inspiration are just some of the features found in the next game from Focus Multimedia.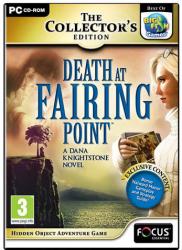 click image to enlarge
With hardly the shortest title in the world, Death at Fairing Point: A Dana Knightstone Novel is a Hidden Object Adventure game. Originally developed by Boomzap and published by Big Fish, this game is now available in Collector's Edition format from Focus Multimedia. As usual with Collector's Edition products you get some bonus items to sit alongside the main game. In this case you get a strategy guide which is immediately available and a bonus chapter which can only be accessed once you have completed the main game that involves the death of a young penniless artist who has fallen in love with a rich heiress.
The game, which is spread over seven chapters, opens with a real voice narrative sequence that introduces you to Dana Knightstone, an up-and-coming fiction novelist. This will be the role you play in this game as you travel around searching for clues and carrying out tasks. Each of the game's chapters opens with a brief real voice narrative sequence to help move the story along. However for the rest of the game, any conversations will be limited to printed dialogue rather than actual voices being used.
An optional tutorial will help introduce you to some of the game's main concepts which do tend to follow standard patterns. Your mouse cursor will change shape to indicate when different actions are possible. A speech bubble icon lets you know you will get a printed response from another character; with a hand icon you will be able to pick up an object for inclusion in your inventory; while a magnifying glass icon indicates that you can examine an object or area. Arrows will let you know when you can move in a particular direction as you move around the game area.
Any important information you discover will be automatically stored in your journal. This journal will also contain the current tasks you need to carry out. However it does not include a map feature showing a layout of the area. You will need to remember or draw your own map to show how the various locations are connected. The journal is easily accessible as it sits in the lower left corner of the screen.
In the opposite lower right corner of the screen is the game's rechargeable Hint feature. This can be used to help identify the position of a random item in a Hidden Object scene or offer advice as to what should be the next appropriate action. Positioned between the Hint feature and the Journal is your inventory. Items will be automatically stored here until you need them later in the game. One additional helpful feature is the appearance of a brief description over certain items when touched by the mouse cursor. This description (often just a single word) appears in a central position at the top of the screen.
Puzzles play an important part in this game. There is a wide range of type with many being constructed to fit in with the current state of the game situation. For example you might be asked to complete a painting when searching an artist's workroom or sorting records when checking out the official records at the Town Hall. A Skip feature becomes available after a brief delay to help get you passed puzzles that might be proving too difficult.
Hidden Object interludes tend to follow one of two patterns. You will either be asked to locate a list of specific items concealed within a cluttered scene or be asked to find a set number of objects that are linked in some way. These objects might be of the same type, such as coins, bugs or leaves, or maybe items that might be used by somebody or things you would not expect to find in a certain location. Bouts on indiscriminate clicking will results in a short period of a drunken cursor.
The game consists of a great deal of back-tracking as you need to return to the different location on several occasions. This is where a map feature would have been useful but unfortunately there isn't one. The game starts with a visit to Halward Manor where you begin to encounter a ghostly figure who attempts to guide your path in making discoveries in well drawn scenes. You will then need to visit other locations that include the Manor Grounds, Baltoun Village, England, Halward Estate, France and the Fairing Point of the game's title.
After a slowish start, the game does begin to develop addictive qualities as you are drawn into the game's story line. The game's scenes are well drawn and there is a good mixture of puzzles, Hidden Object scenes and adventure game play. This game is priced at £10.20. System specifications call for an 800MHz processor with 512MB of RAM and 223MB of hard disk space running Windows XP and later.
http://www.focusmm.co.uk/shop/Death-at-Faring-Point-A-Dana-Knightstone-Novel-Collector-s-Edition-pr-1869.html