Heroes of Hellas 3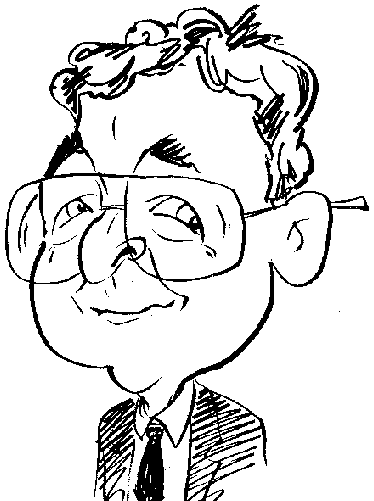 Review controls
When a God comes calling, you better be prepared to do as you are commanded otherwise you could be in trouble. This next title is one such case.
Buy Now!
Avanquest Heroes of Hellas 3
Direct from Avanquest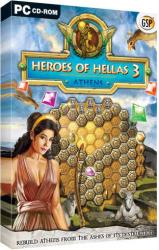 click image to enlarge
In the game of the Heroes of Hellas 3 you take on the role of the Great Constructor. You are commanded by Athena, the daughter of Zeus to help rebuild her city of Athens which had been attacked and destroyed by an evil source. As this game is based in Greece, during the rule of the Gods, you have little choice but to obey this command as you play this game of match-3 action.
In this game, developed by Alawar Entertainment and now available as part of Avanquest's GSP label, you have the choice of Timed or Relaxed mode of play. You can switch between modes whenever it suits you. Basically the game divides itself into two distinct parts. In one section you earn resources, this is actually the gold coin of the realm, while in the other you use your wealth to rebuild the elements of the city that have been destroyed.
The gold earning part of the game consists of match-3 action when you need to complete specific tasks for each level. Rather than switch adjacent tiles to complete groups consisting of three or more similar tiles, this game requires you to drag your mouse cursor over adjacent tiles of the same type which then disappear causing other tiles to descend and replace them.
Obstacles, such as chained tiles or the infamous Hell Stones, are placed in your way to complicate matters. Help is also available in a variety of forms. Some tiles are classified as wild which means they can be used to create groups with any other tiles. There are also bomb tiles and those that shoot out lightening in various directions to help clear away items. In some cases tiles have no other ability other than to increase your gold supply or act as the objects you need to collect by guiding them to the bottom of the current playing field in order to complete a task.
From time to time you will be able to ask for help from one of the Gods. In order for this to happen, you must first complete a hidden object scene by finding items which need to be returned to their rightful positions. Once completed, you will be awarded a token giving you access to a particular God who can assist in completing a level. A God will only help when he has received the appropriate tribute in the form of tiles of the correct colour.
While you are busy selecting which of the different types of buildings and amenities are rebuild, the mini-citizens of Athens will go about their business and can offer advices as to what they need to make their lives more complete. You just need to click on one of these wandering citizens to discover what they are thinking about. The various types of buildings give you a choice of three different grades with appropriate price levels. Advice and suggestions will also be forthcoming from Oedipus who acts as a sort of mentor to you.
Although the initial attack on Athens was fairly comprehensive with regards to the damage it afflicted on the city, other attacks will occur at regular intervals. You will need to defend the city against such attacks by completing specific tasks. These tasks involve arranging items into a specific outline shape. Special awards will be made throughout the game as you achieve targets and these can be viewed in your trophy room.
Heroes of Hellas 3 is a well designed game with excellent graphics, animation and sound effects. It does have a strong addictive quality. The game will definitely appeal to fans of the match-3 genre and could well encourage others to take up this popular game format.
Avanquest has taken the decision to bundle a bonus title with this offering. This is a second Alawar title of Vacation Mogul which belongs to the time management genre. In this game you are cast in the role of the heir to their uncle's holiday business. It will be up to you to build up and expand the business.
Avanquest has priced the Heroes of Hellas 3, including the bonus title of Vacation Mogul, at £10.20. System requirements call for a 1.7GHz processor with 1GB of RAM running Windows XP and later.
http://www.avanquest.com/UK/software/heroes-of-hellas-3-athens-165317?meta=play&cat=casual-games