A Bluetooth Speaker Stand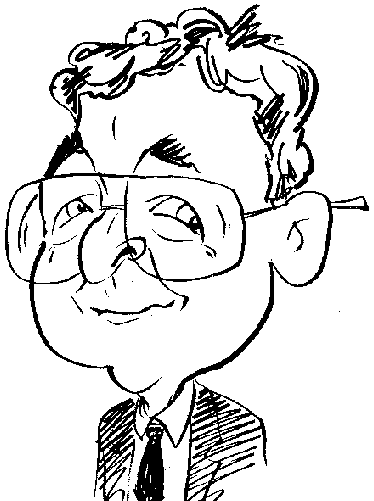 Review controls
A visit to one of the increasingly popular Christmas in July events brought a Bluetooth speaker unit to my attention.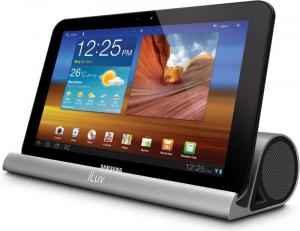 click image to enlarge
For a long time if you had wanted to add external speaker capability to a mobile device, you would have needed to make the necessary connection using an appropriate audio lead, unless, of course, your mobile device belonged to the Apple family of mobile devices. In such instances you could mount your iPod, iPhone or iPad on to a docking station that would both charge the unit and give you access to the audio content. Now with the appearance of various speaker units with built-in Bluetooth technology, other devices can be connected wireless for enhanced audio capability. One such product is Mo'Beats (also referred to as the iSP245) from iLuv (part of the Harvard International Inc group).
This product is described as being a portable stereo Bluetooth speaker stand. While I have looked at several other products that offer Bluetooth speaker connectivity for smartphones and other similar mobile devices, this iLuv piece of kit does help provide a solution to a slight problem that other products seem to ignore. Just what do you do with the smartphone or whatever is providing the music that is being broadcast by the Bluetooth speaker. Maybe you hold on to it while sitting or walking around. Of course you could just place your smartphone on a table or other flat surface but will you be able to find it later – unlikely if you have seen by workspace. However with the iLuv Mo'Beats unit, this dilemma is taken care of as the word "stand" in the description, mentioned earlier, indicates.
Like the devices it becomes a close companion to, the Mo'Beats is a portable device with dimensions of 244 x 70 x 50 (W x D x H) and weighs 520g. Almost tubular in shape, this speaker unit has a protruding cradle running along its length. This cradle can hold an iPad or other brand of tablet in either portrait or landscape orientation. You could probably fit three smartphones, side-by-side, along this cradle.
High Fidelity speakers are positioned at each end of the unit to help provide a wide sound stage for the audio. Concealed within the main tubular body of the speaker is a long-lasting rechargeable Lithium-ion battery. You can charge this battery from your computer using the supplied USB lead or the mains if you have the necessary adapter. As far as I could ascertain there is no indication given when the device is fully charged which was rather disappointing.
A miniUSB connector, for charging, is located at the rear of the speaker unit. Here you will also find a 3.5mm jack Line In socket and an on/off slider switch plus a pull-out metal support bracket and a small light which flashes when the unit is in discovery mode during the pairing process.
The pairing process is generally quick and straightforward. The Mo'Beats device will identify itself as the iSP245. With some devices you will need to enter the PIN code of "0000" but this is not always necessary. Once paired the Mo'Beats is capable of delivering good quality audio through its side mounted speakers. All control options will need to be carried out from the smartphone as you adjust the volume level and move backwards or forwards through the available tracks.
If your music playing device does not have Bluetooth support then it can be attached to the Mo'Beats via the Line In socket at the rear of the unit. You will need to supply the necessary audio lead as iLuv has neglected to do so. However while it does not supply this lead, iLuv has recognised that a carry-case should be regarded as an important element of certain portable devices. Included in the box is a draw-string bag made of a soft grey material. Too often manufacturers leave the user to provide a means of protecting their portable device when it is in transit. iLuv is to be applauded for this inclusion.
I was impressed with the ease-of-use and performance of this Bluetooth speaker unit. Included in the box is a special offer for 35 free songs and 1 free audio book from emusic. iLuv has placed a price tag of £59.99 on the Mo'Beats.