Controlling the Weather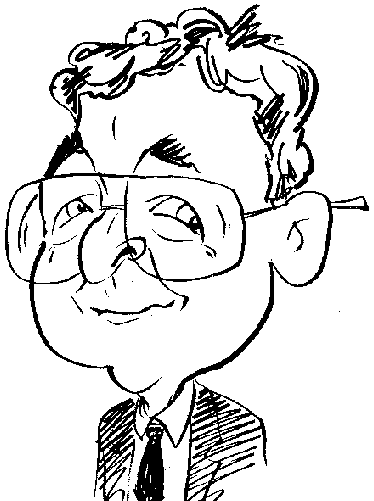 Review controls
At the time of writing this review, a major topic of conversations was a hose-pipe ban being implemented in the midst of heavy downpours and flooding.
Buy Now!
Alawar Weather Lord
Download direct from Alawar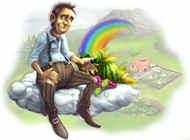 A popular topic of conversation, especially when in the mood for complaining, is the weather. It is either too hot or too cold; there is not enough rain for the farmers or too much rain despite a hosepipe ban being enforced in certain areas; and do not mention the wind which is so changeable that you do not know whether it is coming or going. If you feel that you are forever at the mercy of these natural phenomena then this next title could help you turn the table on nature. Released by Alawar Entertainment and developed by the same team that was responsible for the Farm Frenzy series, Weather Lord is a time management game that puts you in charge of the sun, rain, clouds and wind to achieve the optimum conditions for your particular needs.
Before getting on to the main game I should point out a slightly unusual anomaly that I encounter when firing up my downloaded version of Weather Lord. Despite being clearly identified on the Alawar website as being called Weather Lord plus displaying a desktop icon of the same name (and referred to in the press release as Weather Lord), once you arrive at the game's title screen there is a subtle name change and the game is announced as Weather Master. This name also appears at various points during the game. Alright Lord and Master are not much difference unless of course you happen to be Lord Sugar or any other member of the nobility.
Game naming issues apart, once you arrive at the title screen you can adjust the volume levels for sounds and background music before being introduced to Mr Weatherman who will lead you through the introductory tutorial that explains some of the game's feature. This tutorial is based around growing and harvesting various crops such as corn, grapes and oranges (I am still trying to work out while an icon looking like a whirlwind was needed to grow oranges).
The game screen shows a picturesque layout of the countryside in which you are working. Specific areas for growing crops and other uses are clearly marked out. In the top left corner of the screen are icons repressing Clouds, Rain, Sun and Wind along with the cost required for using each type of weather condition. Each game assignment with consist of tasks which are displayed in the top right corner of the screen. Positioned in the lower right corner of the screen is an area that will display any facilities and upgrades as they become available.
Different types of crops and other features, such as solar power stations and wind turbines, will require specific weather conditions. Clouds will need to be combined with clouds in order to make rain while some crops (e.g. grapes) need clouds and sunshine at one point during their growth cycle. You will need to bring about these combinations and even break them apart when circumstances demand as you arrange your resources to fulfil your tasks in the shortest possible time. As well as crops you can also create energy and sell your goods to raise money.
As we all, no doubt, appreciate, weather is rarely static and tends to move around often in directions where it can cause the most damage. The weather is this game is no exception. While you should not need to worry about your weather causing damage, you will need to direct it to locations where it can perform a useful service by dragging it with your mouse. You will be times as to how long it takes you to complete each assignment and graded according to pre-set targets.
Weather Lord is not the type of game that immediately grabs and holds your attention but it does tend to grow on you as you manage the elements to complete tasks. The game will appeal more to fans of the time management genre but it worth considering by others. The game consists of 40 levels with eight farms to benefit from your weather control. You can check out a 60-minute trial version before committing yourself to a purchase. Game requirements call for a 1GHz processor, 512MB of RAM, 220MB of hard disk space, 64MB of VRAM and support for DirectX 9.0 running Windows XP and later.