Dark Strokes: Sins of the Father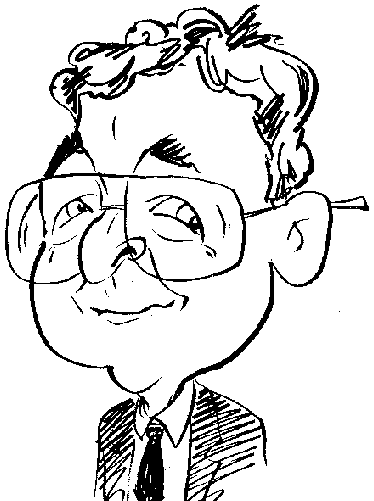 Review controls
Faceless men, hidden objects, a Forbidden City, kidnapped victims and a train wreck are just some of the elements of a new game from Alawar.
Buy Now!
Alawar Dark Strokes: Sins of the Fathers
Download direct from Alawar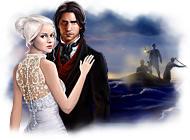 Developed by Friday's Games and published by Alawar, Dark Strokes: Sins of the Fathers belongs to the popular Hidden Object Adventure genre. This title has been released in Collector's Edition format. Among the additional items making up this Collector's Edition is a Strategy Guide which is immediately available from the Main Menu plus concept art, desktop wallpaper and bonus chapter that is offered as a reward for completing the game. You can opt to play in Casual mode with a one-minute recharging for the Hint feature and sparkles identifying interactive areas or the Expert mode which does away with the sparkles indicator and doubles the recharge delay.
Your role in this game is that of Ethan Black, a young man who is about to marry Clair. However the wedding preparations are interrupted by a letter from his father inviting the couple to join him at his home for a short break. Tickets for the required train journey are included to ensure that the couple will not refuse the invite. As this opening sequence draws to an end and the train leaves the station, a masked figure (a bit like a refugee from the Scream films), makes an appearance indicating that everything is not as it seems and that dangers are ahead for Ethan and Clair.
Making good use of ornate graphics, most of the game is played out in full screen mode. Running across the bottom of the screen is a centrally positioned inventory which remains concealed until the mouse cursor enters that area. Chevrons placed at each end of the inventory allow you to scroll in either direction when there are too many items to fit in a single screen.
Positioned on the right of the inventory is the Hint feature which needs time to recharge after each use. Located on the left side of the inventory are your journal and the main menu option. While your journal will automatically record many of your actions and discoveries, there are some occasions when you will be expected to remember certain clues. The journal also includes a map which pinpoints your current location when you access it. You will need the select the main menu option if you want to look for help from the Strategy Guide which includes screen grabs and a step-by-step list of steps to take.
This game places more emphasis on the adventure element of the game as you need to move between the 58 well-drawn locations and view numerous animated cut-scenes that help develop a storyline based on faceless men. These faceless men not only kidnap Clair and plan to attack Ethan's father but also sent the invitation that brought the couple to a location that includes a Forbidden City. The cut-scenes, with various flashbacks, are well handled. You can take the option to skip these scenes but in most cases they are well worth watching even if it is just to view the excellent graphics.
A single sparkle will help identify areas and objects that require further examination or to picked up and added to the inventory. In such instances, a zoomed view of the area will be displayed in an overlaid window so that you can do what needs to be done. An outbreak of sparkles coupled with a ghostly image of an eye indicates a Hidden Object session. Taking a full-screen approach, a cluttered scene will be presented with a list of objects to be found arranged across the bottom of the screen. Most of the objects will be printed in yellow but occasionally some will be listed in white meaning that you will need to perform an action before they become available for collection. You might need to open a container or combine two objects in order to reveal what you need. At the completion of each Hidden Object session you are awarded will one or two of the items found.
From time to time you will need to solve a puzzle in order to make progress in the game. Generally the puzzles fit the style of the game. A successful completion of a puzzle rewards you with a piece of vital equipment or entry to a location.
Compared to the game's graphics, the audio element of the game is a little disappointing. While there are a number of conversational interludes, these are conducted with printed dialogue rather than the spoken variety. There is nothing wrong with the sound effects and background music but it is not up the standard set by the game's graphics.
Dark Strokes: Sins of the Fathers is a visual treat with a well-designed story-line that is up to the standard of other Alawar titles. The game requires a 1.7GHz processor, 512MB of RAM. 650MB of hard disk space, support for DirectX 9.0b running Windows XP and later. The game should be available for $9.95.
http://www.alawar.com/game/dark-strokes-sins-of-the-fathers-collectors-edition/