Princess Isabella Returns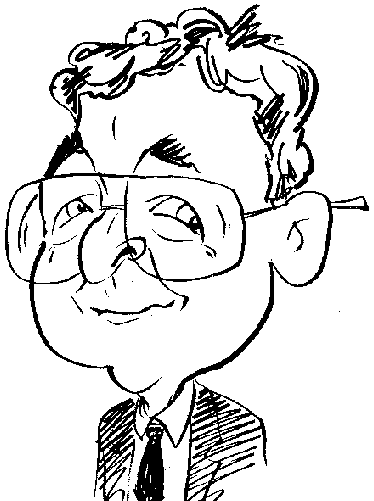 Butterflies, a fairy, dragon and a princess combine their talents to defeat the evil machinations of a wicked witch.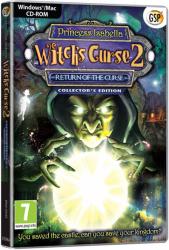 click image to enlarge
Witch's Curse 2, as you might expect from its title, is the follow up to Witch's Curse. As with the original title, Witch's Curse 2, subtitled Return of the Curse, continues with the adventures of the very determined Princess Isabella. With this offering developed by Gogii, the story is taken up after a year's interval. Not only is Princess Isabella now married but she also has a baby daughter who has becomes the new target of the evil witch. As a result the child is kidnapped and an evil spell is cast upon the whole kingdom. Time for Princess Isabella to come to the rescue once more and so the game begins.
Following the pattern set in the first game, Witch's Curse 2 is available from Avanquest in Collector's Edition format. Right from the start you will have access to a Strategy Guide detailing the steps required to complete the game and showing solutions to the menu puzzles that abound through Princess Isabella's quest to rescue her daughter and defeat the witch. The main menu also provides you with a link to a site where you can purchase the original title if you have not already played the game.
As progress is made in the game, you will be rewarded with access to various wallpaper scenes and some of the game's sound tracks. These extra items will be made available form the game's main menu and their presence will be indicated by a small red number. There is also a bonus chapter which becomes accessible after you have completed the first four chapters of Witch's Curse 2. You can either play the bonus chapter as soon as it becomes available or later if you wish. Once the game is completed you can view a short trailer for the next episode in this story.
In your role of Princess Isabella, you have the assistance of a fairly companion and a friendly dragon which you christen as Nessie (having rejected "Puff" as not being a suitable name for a fire emitting creature). Initially only the fairy will accompany you but later she is replaced by the dragon and then towards the end of the adventure both become available. The fairy seems to prefer the right side of the screen while waiting until called, leaving the dragon to occupy the left of the screen.
Butterflies will also provide assistance by flying around areas that contain a Hidden Object scene. Generally these Hidden Object sessions follow the standard pattern of located items concealed within a scene and listed in a panel running across the bottom of the screen. Occasionally though you might need to open a container in order to find certain items. A rechargeable Hint feature is available from either of your two companions.
As you progress through the game, destroying the work of the witch by carrying out tasks, you will be rewarded with the gifts of transformation potions that allow you to complete tasks by making things bigger and smaller. Your two friendly companions will also gain special powers that enable them to break or lift objects, apply water or fire to scenes, and confuse enemies with smoke. Once awarded, you can activate a particular power by clicking on the fairy or dragon and then selecting the feature you want.
A certain amount of back-tracking will be necessary as you search for items to undo the evil spells in different locations. Generally this will require you to physically move along set paths. However when you have collected all the gems of a particular colour you will be offered the opportunity to be instantly transported to the Witch's Tree so that you can release one of those imprisoned there. This will involve adding the gems to a grid and then manipulating them into a set pattern. Once this task has been completed you will be rewarded by the freed character. You will be given the option to return to your previous location.
While there are no conversations as such between characters, there is a certain amount of dialogue as you receive the gratitude of those released and your companions chatter away. In all cases, actual voices are used and these add to the appeal of the game which, admittedly gets off to a slow start but it does quickly grow on you.
Various puzzles need to be solved in order to make progress. These puzzles include repairing machinery and other items, changing tile colours, completing pictures and rearranging objects. By selecting the Hint option during a puzzle, it will immediately be completed for you. Unlike the original title, these puzzles are not replayable from the main menu.
After a slow start, Witch's Curse 2 does tend to grow on you. The graphics and sound effects support the game's style and are well up to standard. Priced at £10.20, Witch's Curse 2 requires a 1.8GHz processor, 512MB of RAM, 850MB of hard disk space running Windows XP and later.
http://www.avanquest.com/UK/software/witchs-curse-2-return-of-the-curse-156388