Double Twisted Lands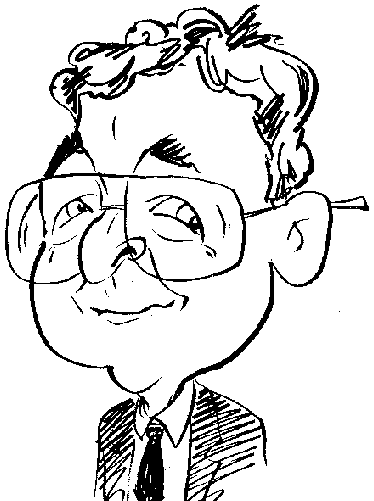 Adding to its extensive collection of Hidden Object Adventure titles, Focus Multimedia has brought together two offerings developed by Stargaze Studio and originally published by Alawar Games. Both games are based around a character named Angel who may be the villain or victim of a mystery involving ghosts, zombies and all-manner of horrors.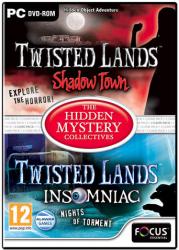 click image to enlarge
This double pack is made up of the Twisted Lands titles of Shadow Town and Insomniac. Both titles are classified as being of the Collector's Edition variety which means that some extra items are included with the main game. In the case of Shadow Town you get a walkthrough to help keep you on the right track plus an option to replay any of the video cut-scenes that are interspersed throughout the game once they have already appeared. This feature comes in useful if, like me, you tend to skip passed such interruptions in order to get back to the action. You can always check out these scenes latter just in case they contain something of importance. You also get a bonus chapter which becomes available once the main game has been completed.
Insomniac has a walkthrough feature but refers to it as a Strategy Guide. Along with a bonus chapter you get extras that include concept art and background music tracks. These extra features only become available when the main game has been completed.
Unlike other multi-title packs I have looked at, this Twisted Lands product allows you to install both games from a single routine. One icon is placed on your desktop and this will bring up an opening menu giving you access to whichever game you select.
When playing Shadow Town it might appear that you do not have a choice of difficult mode but this feature is there tucked away on the Option menu. By selecting Easy mode you get sparkles identifying areas of interest. The same Option menu also allows you to adjust the volume level for background music and sound effects.
Your first meeting with Angel takes places as she is involved with her husband, Mark, taking part in some illegal treasure hunting on board a hired boat. Following an explosion, Angel disappears and you take on the role of Mark as he is washed ashore on what appears to be an island with various facilities but a total lack of other living beings. You then begin a search of the local vicinity as you try to solve the mystery of a town inhabited by spirits and attempt to find Angel. All the various locations will need to be visited several times in order to complete the game.
Help will be available from a Hint feature which does take time to recharge itself after each use apart from when it points you in the appropriate direction in which to move. A Journal will automatically create a record of all your movements, clues and hints you collect while an inventory, which remains concealed until touch by the mouse cursor, holds all the items you find or are rewarded for completing each of the numerous Hidden Object scenes.
From time to time you will need to solve puzzles. There is a good mixture of puzzle styles and there generally fit in with their environment. A Skip option becomes available after a set period of time has elapsed and you could well be tempted to use this facility on more than one occasion. I know I was. And don't forget the zombies that appear and go on the attack during the bonus chapter.
When playing Insomniac your role does a complete switch as you take on the persona of Angel who is rushed to hospital after a coach crash – accidents seem to follow this girl around. Angel is quickly diagnosed as having serious mental problems and is securely held by restraints on the hospital bed. A lobotomy operation is scheduled for the next day. Angel is obviously having a really bad day and you are her only hope.
To aid you there are the familiar Hint feature, inventory bar and a Journal. These items are positioned along the bottom of the screen. You also get a To Do list showing the tasks that are going to need to complete in order to save Angel. The game can be played in either Regular (quicker Hint recharging and sparkles highlighting areas of interest) or Expert mode with no highlights and slower recharging. There is also an opening tutorial that can be accessed or skipped.
With numerous flashback interludes interspersed with Hidden Object scenes and puzzling solving tasks, Angel finds herself being constantly thwarted in her attempts to escape from this hospital. At times the game plays as if you are stuck in a nightmare where every success is immediately countermanded by a set back as the medical staff catch up with Angel and spoil her plans.
Even without the two bonus chapters, this double pack of games will keep you challenged for many hours of game play. Both games feature well-drawn scenes, animation and sound effects plus atmospheric music. The two-game pack is priced at £10.20 and requires a 1.4GHz processor, 1.0GB of RAM and 1.49GB of hard disk space running Windows XP and later.
http://www.focusmm.co.uk/shop/The-Hidden-Mystery-Collectives-Twisted-Lands-1-2-pr-1828.html