Magical Wonders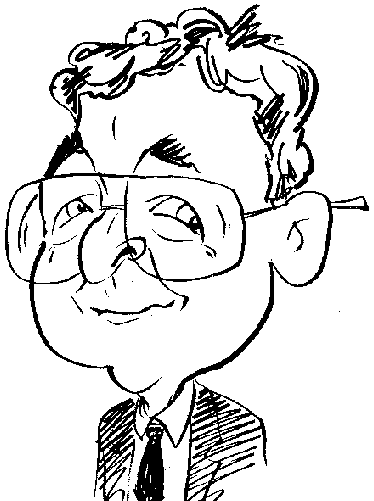 Review controls
It is time to take charge of your miniature work force (that physical size and not quantity) as you set about rebuilding some of the mythical wonders of the world by embarking on a Magical Mystery Tour.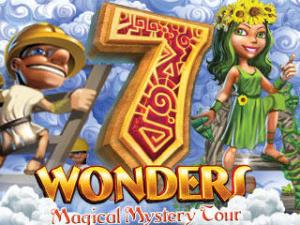 Adding to a series that includes the original title plus 7 Wonders of the Ancient World and Treasures of Seven, Mumbo Jumbo has released 7 Wonders Magic Mystery Tour. As with the other titles in the series, this is a match-3 game that involves earning resources for creating Wonders such as Bimini, El Dorado, Atlantis, City of the Caesars, Camelot, Valhalla and Shangri-La. Four levels of game play are available. You can select from Zen (no time limit),Normal, Advanced or Insane (described as being for non-union workers).
The game is based around a series of layout grids made up of shaded tiles that hold runes. By swapping two adjacent runes you need to create groups containing three or more similarly runes which then removes the underlying shading of the holding tiles. The runes disappear and are replaced by other runes falling downwards. Some tiles will need to be included more than once before their shading is completely removed.
Some of the runes have special qualities. Several runes will be embellished with special symbols relating to buildings, gardens and water features. When runes with these symbols are included in a group then you will be rewarded with resources which can be used in the recreation of the current selected Wonder. In each layout grid there will be two coloured tiles which act as containers for holding different runes. These runes can be included in groups in the normal way. However if you can manage to create a group of runes of the same colour as the container then you will receive one of a set of keys that will give you access to a mini game when you have collected enough keys.
There are two types of mini games. In Caratus Gold Mine you need to manipulate two coloured sets of tiles so that they form a group of a specific colour by moving them around a playing area. The tiles can be moved in any direction but are only brought to a stop when they hit a wall or other obstruction. With the second mini game, Chiseler's Statue Room, you need to free three keys before removing other blocks by clicking on groups of three or more similarly coloured tiles.
By creating groups will more than three runes you will be rewarded with power-ups which help when removing the shading from tiles. Each four-match gives you a line bonus which will clear a horizontal line of the grid while a five-match rewards you with a cross bonus that works horizontally and vertically. There is also a dice bonus which will attack 15 random runes. From time to time you will be challenged to make a specific colour match within a short time period. If you succeed then you will be awarded extra points and more time to complete the layout. A Shuffle option is available to randomly arrange the runes on the grid.
Once the grid has had all its shading removed then a Cornerstone will appear at the top of the playing area. By creating more match-3 groups you need to bring the Cornerstone to the bottom of the grid where it can fall into the hands of your work force and be used in the building of the current Wonder.
At this point you can use the resources you have collected from using the embellished runes in match-3 groups or save them for use latter in the building process for the current Wonder. To use any of the available resources you can either opt for an automatic distribution or select the appropriate areas yourself by clicking on it. The resource will then be propelled to that portion of the Wonder. With some resources, such as those to do with gardens, they can only be used once a platform or base has been created.
When at the rebuilding stage you need to keep a watch for areas that might contain a symbol indicating that a power-up is available. If you build in that area you will gain a power-up which is rechargeable after each use. You can use the power-up when required. These power-up can include a diagonal cross, colour bomb, mighty pillar and chameleon. They are kept in a storage compartment on the left of the grid.
If you complete all the Wonders with a three star rating you will gain access to the bonus ofNazcaValley. You can repeat Wonders to improve your rating. 7 Wonders Magical Mystery Tour is an excellent game with great graphics, amusing animations, sound effects and background music. You should be able to download a 60 minute trial version or buy the full product for around $9.99. You will need a 2.0GHz processor, 1GB of RAM and 200MB of hard disk space running Windows XP and later.
http://www.mumbojumbo.com/game/7Wonders4/prod350020?technology=WINDOWS