Voodoo Magic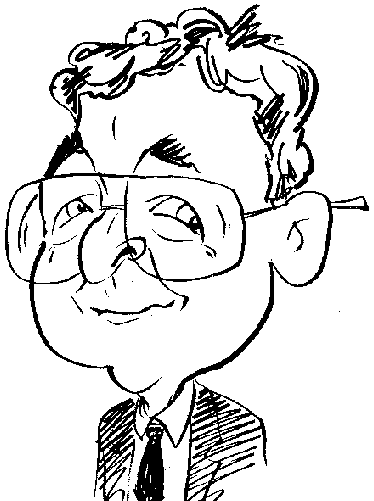 Review controls
It is time for a trip to 19th CenturyNew Orleans as you tackle a mystery with help from the dead in a battle against evil.
Buy Now!
Voodoo Whisperer
Curse of a Legend
Direct from Avanquest
only £10.20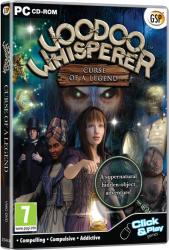 click image to enlarge
With a title of Voodoo Whisperer Curse of a Legend you can be pretty sure that supernatural forces will be to the fore – and you would be correct. Available as part of Avanquest's Click & Play series, Voodoo Whisperer Curse of a Legend is a Hidden Object Adventure game with ghosts, spells, black magic and dastardly deeds. The game is set in New Orleansin the 19th Century when dark forces are making a concentrated effort to take over the town.
This review is based on the Collector's Edition of the title. Along with the main game, which is spread over five chapters set in different locations, there is an extra chapter with six new Hidden Object scenes, wallpaper and a Strategy Guide. While you can access the wallpaper selection and Strategy Guide immediately, the bonus chapter only becomes available once you have completed the main game.
The game offers Regular and Advanced game play modes with the former giving quicker assistance and more hints. You can also select to opt for a full screen view, custom cursors and tool tips. An opening sequence introduces you to your game character Lillian, a remarkable girl with the ability to speak to ghosts as she meets with her mentor, the voodoo queen Maria Laveau.
The conversation during this meeting is delivered with both printed text and actual voices. Unfortunately the use of voice actors is limited to this first sequence. Later conversations use printed text that requires you to click through each section of dialogue. Following this meeting, during which Laveau disappears, Lillian decides to start her quest to defeat the evil forces by visiting her home and its extensive grounds.
As your investigation begins, you can opt for an interactive tutorial that explains some of the game's features. A magnifying glass cursor indicates you can zoom into an area for a closer look while an eye cursor means you can interact with an item. Moving feet show the directions in which you can move and a hand appears when you can pick up an object so it can be added to the inventory. You will also receive at least one of the items that make up each Hidden Object session.
Depending upon the game mode, the bottom of the screen will display the list of items to be discovered during a Hidden Object scene or your inventory which is initially concealed until your mouse cursor enters the area. At a fairly early stage of the game you will locate a mortar & pestle plus a spell book. The mortar & pestle is stored in the left hand corner of the screen ready for when required to mix a spell. The spell book will be in the bottom right corner.
Positioned over the spell book will be four icons. The first icon is used for the Hint feature. The other three icons will be replaced by spells for Move, Destroy and Burn as you collect them during the game. Other spells, listed in the book, will need to be created from the items you collect in the normal course of the game.
With Lillian's ability to speak with ghosts, you should not be surprised to come across dead bodies which can provide useful help. In order to converse with the departed you will need to use Brick Dust and a Death Talk speech bag which you will need to collect and/or create before applying the corpse. Other characters will need to be released from the spell that has been imposed upon them.
Various mini-games will need to be tackled at different points during the game. A Skip option, which appears after a short delay, is available if you are struggling to complete one of the puzzle style mini-games. Animated cut-scenes link together the elements of the story line and there is also an outline map ofNew Orleansthat gradually displays thumbnails of the main locations as you visit them.
As mentioned earlier, this game is spread over five chapters (plus the bonus chapter) with 25 Hidden Object scenes (some of which are repeated) and 10 mini-games. The various scenes are well drawn with appropriate sound effects but no voice dialogue apart from the opening sequence. While not for the squeamish, the game is well put together and draws you into the story line. Priced at £10.10, the game requires a 1GHz processor, 512MB of RAM, 250MB of hard disk space running Windows XP and later.
http://www.avanquest.com/UK/software/voodoo-whisperer-curse-of-a-legend-154633