Heroes of Hellas 3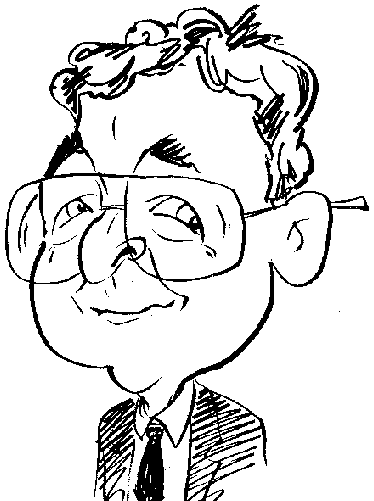 Review controls
It is time for all heroes to gird their loins and come to the aid ofHellasin the latest version of Alawar's match-3 game. Will you answer Athena's call?
Buy Now!
Heroes of Hellas 3: Athens
$9.95 direct from Alawar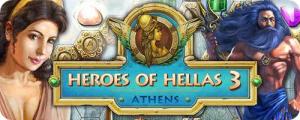 Heroes of Hellas 3 is not just the third game in this particular series but also a game that belongs to the match-3 category. Unlike some of the other titles that fall into this genre, you are not expected to make your own groups of 3 or more similarly embellished tiles by moving adjacent piece but, instead, locate already existing groups within an assortment of playing areas. The game can be played in either Relaxed or Timed modes with an option to switch between these modes whenever the mood takes you.
The game starts as Athens, the daughter of Zeus, calls on your help to rebuild her city of Athens after it has been destroyed by an unknown evil force. Helping you with this task will be Oedipus who will offer suggestions and advice as you earn the gold to pay for the rebuilding projects that will need to be undertaken. As the rebuilding progresses, so with the health improve of the olive tree that is central to the city of Athens. At appropriate moments you will be shown this olive tree as it regains it health.
There are two distinct sections when playing the Heroes of Hellas 3. You switch seamlessly between the building aspect and the gold earning element. While the various gold earning match-3 scenes are played out against backdrops from scenes in Greek mythology, you will be presented with an animated view of Athens as it is rebuilt and its population increases with miniature figures going about their daily tasks.
At each of the game's stages you will have to complete four rebuilding tasks. For example the list of projects could consist of building a port, city walls, stadium or watchtower. It does not matter which order they are completed although they do tend to be listed according the amount of gold that will be required for the building process. You must complete all the projects before you can move on to the next stage. Some of the citizens living in the city can offer suggestions as to what they need to make their existence more comfortable and enjoyable. If you click on them as they wander about they will tell you what they are thinking.
Gold is the reward you earn by completing match-3 sessions. You will be set a target for each session that must be reached. This target could include collecting specific items, clearing gold tiles or asking for help from one of the Gods on a set number of occasions. You make a match by dragging your cursor over 3 or more tiles of the same colour that are linked to each other. These tiles then disappear and are replaced by other tiles falling downwards.
In some cases tiles will be chained which means that they need to be used more than once while other obstacles such as locked tiles or hell stones are placed in your way. As well as obstacles, the game also has its fair share of helpful items such as wild-card tiles, bombs and lightning bolts that shoot out in various directions destroying what is in its path.
From time to time you will be able to ask for help from the Gods. To gain this right you will have to appease the chosen God by collecting tiles of its specific colour. Each God is able to help in its own way such as destroying a random number of tiles, a specific tile or the previously mentioned hell stones. There were at least a couple of occasions when I was reduced to using the God feature in order to complete a layout that was proving rather tricky.
After the initial attack that laid Athens to ruins, there will be further random attacks to hinder the rebuilding process. In order to defend against these attacks, you will need to search for groups of items within a scene and then position them in an appropriate place in the current scene. In return you will be rewarded with a shield to protect the city from the current attack. These interludes do give you a break from the main game play and help add to the enjoyment of Heroes of Hellas 3.
The game has 90 levels with a further 30 bonus levels which become available once the main game has been completed. Heroes of Hellas3 is well worth considering especially for match-3 fans and those interested in working with the Greek Gods. You can download a one-hour trial version of this game to help you decide. System specifications call for a 1GB processor, 1GB of RAM, 32MB video card with support for DirectX 8.0 running Windows XP and later.