A Double Helping of Veronica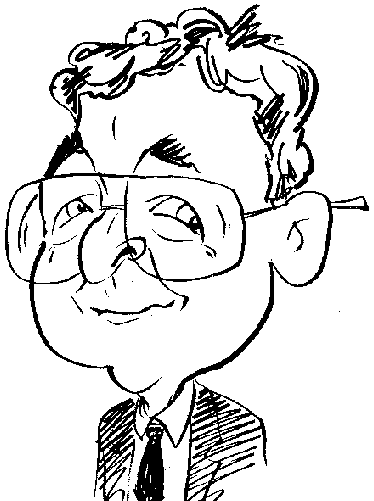 Review controls
When you are in trouble and need rescuing from a dangerous situation, who do you send for? It could well be Veronica Rivers, the heroine of the next two titles.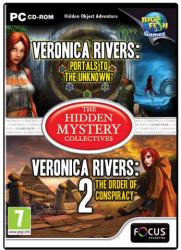 click image to enlarge
Up until the arrival of this next product from Focus Multimedia, I had not encountered Veronica Rivers. This young lady is a rescue specialist and the central character in the dual offering of "Portals To The Unknown" and "The Order Of Conspiracy". Each of these hidden object adventure games requires its own installation routine and places an icon on your desktop.
Developed by Dragon Altar Games, "Portals To The Unknown" opens as Veronica receives an SOS distress call from a group of scientists who have run into difficulties at their polar base. On arriving Veronica finds the base in a state of disarray and deserted. This sets her off on a journey that takes in 14 portals that open up gateways to different locations both on and off the world. Each portal contains between 3 and 6 scenes and mini-games which need to be completed. Initially the portals will need to be completed in sequence but once this has occurred you can then re-enter each one from the main menu.
The game makes use of various techniques, some familiar and others that might be new to you. You have the normal style hidden object game play as you need to find all the items in a list within the current scene but with some minor adjustments. Some of the items tend to move and only appear for a few seconds while other might be located in areas that require you to zoom in for a closer look. As well as the list format, sometimes you will need to identify items by their silhouette while the use of a spotlight is needed to find items in a darkened area.
There is a Hint feature which is of the rechargeable variety. Rather than focus in on an item, this Hint feature uses the approach of darkened the scene leaving one item highlighted for a couple of seconds. You do need to be quick as the Hint does not give you too long to focus on the item. As a counterbalance, indiscriminate clicking in search of an item is punished by an equally short period of screen freeze.
When it comes to the mini-games, there is plenty of repetition as puzzle formats keep reappearing with coloured stones being a particular favourite. There are two types of stone games. With one you need to arrange stones of the same colour in their own ring while the other requires you to match symbols with colours. Symbols also occur when you need to duplicate various designs using the mouse as your brush. Other mini-games include Spot the Difference between two scenes and linking navigational satellites without any beams crossing.
As a rescue specialist you have a number of tools which help you in your work. These tools enable you to take photos and collect evidence and tablets. While looking for different things, each of these tools is basically the same. Your mouse cursor controls a rectangular viewfinder as you attempt to match parts of a scene to take a photo; locate luminous tablets visible under a special light; or find evidence that turns green when located.
Initially I felt the developers of this game were attempting to pack too many ideas into the game but gradually came to appreciate the way everything fitted together. This game should keep your occupied for many hours of game play.
On starting "The Order of Conspiracy" I was surprised to note that the game had a different name for the development team. This time VOGAT Interactive was taking the credit for a game that is more straightforward than the earlier title.
The game gives you the choice of playing in Easy orNormalmode with the former indicating areas of interest with sparkles. You also get an introductory tutorial which explains about the journal which lists all the tasks you need to complete in this game that begins as a mysterious vision interrupts Veronica's holiday and send hers on a journey taking in various locations and involving numerous puzzles.
Hidden object scenes follow the fairly standard pattern although some scenes require you to find additional items once the original list has been completed. The recharging Hint feature uses a swirl effect to pinpoint a random, yet-to-be-located item. Over-indulging in discriminate clicking will result in your mouse cursor breaking up into pieces before it reforms and allows you to continue.
Unlike the earlier title with mini-games that kept reappearing, there is a variety of games with no repetition in this game. Instructions for each game are provided by the Help button and there is an option to skip if the game proves too difficult. I must admit to using this feature on one occasion.
Overall ""The Order of Conspiracy" offers a less challenging gaming experience especially if you opt for Easy game play. It is enjoyable to play but should not keep you up too late as you try to complete another task.
Priced at £10.20, this double offering requires a 600MHz processor with 512MB of RAM and 195MB of hard disk space running Windows XP and later.
http://www.focusmm.co.uk/shop/The-Hidden-Mystery-Collectives-Veronica-Rivers-1-2-pr-1744.html