Cats Provide Hints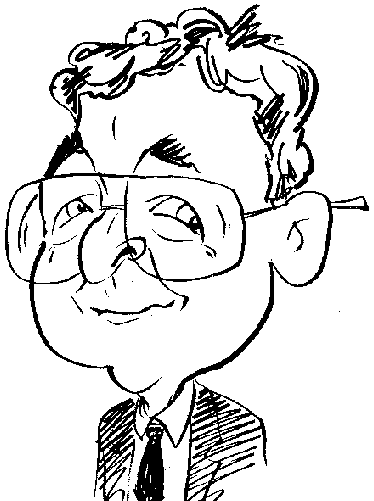 Review controls
It is time for another dip into the bag of hidden object games as you investigate a large house with an air of mystery.
Buy Now!
The Mystery of Meane Manor
Direct from Avanquest
only £10.20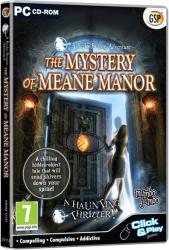 click image to enlarge
Adding to the list of young female investigators of popular fiction is Becky Brogan. A resident of Old Haven and a pupil at the High School, Becky loves solving puzzles and has ambitions to become a detective when she is older. As part of her latest homework project, Becky needs to discover more about the history of the mysterious Meane Manor. This is the opening premise of a Mumbo-Jumbo game developed by the unusually named Let It Rain So I can play games all day.
This is basically a hidden object game with over 50 levels as Becky explores different scenes. You do need to be aware that there is a certain amount of duplication as scenes are often re-used without any rhyme or reason. This tactic of re-using scenes is a common occurrence with games of this type and, on its credit side, this Becky Brogan title does have a couple of innovative features to add to the hidden object mix.
The game starts in Becky's Study with a list of items that need to be located. This scenario will be repeated in all the different scenes that follow. Most of the listed items will be coloured black to indicate that there is nothing special about them while there will be an occasional red item. These red items will provide some assistance to Becky in her exploration of Meane Manor.
For example the list for your first visit to Becky's Study features the red item of a locket that belonged to her Grandmother. This locket will reveal the silhouette of a selected item from the list. As this feature does not penalise you in any way, it can prove very useful.
The locket can also be used in conjunction with the Hint feature to help locate hard-to-find items. Rather than provide a visual clue as to the appropriate portion of the scene, this Hint feature emits a sound which increases in volume as the mouse cursor approaches the item. The locket will also glow and turn green when the cursor touches the item.
At the start of the game you will be allocated five hints. Additional hints can be gained by locating three cats that are to be found in each scene. Every cat found gives you another hint. While the cats might be difficult to locate at the start of the game, their discovery does become easier as they always remain in the same position when you revisit a scene. It is fairly easy to build up an impressive number of hints that can be called upon when required.
As well as collecting cats, you will also gather together some facts about the history of Meane Manor and the strange events that occurred inn the house. These items will be stored in appropriate books which can be accessed at any time.
After all the listed items have been located in a scene, you are automatically moved on to the next scene with an occasional comic book style linking sequence. You have no choice in this matter and must go where the story leads you. Unusually for a game of this type there are no puzzles to solve. You simply work your way through the hidden object scenes. From time to time Becky will receive messages from a mechanical fortune teller booth that does add some padding to the story.
Once you have completed six scenes you open up a Free Mode game that allows you to revisit any scene already completed. You can use your supply of hints in Free Mode but are not permitted to collect any. Using tie Free Mode to revisit a scene does not affect the main story.
The various scenes making up this game have the usual cluttered look often associated with game of this type. The graphics are of a standard that suit the style of the game. Numerous atmospheric sound effects are put to good use throughout the game. However any dialogue is limited to printed text rather than actual voices.
Available as part of Avenquest's GSP Click & Play series, The Mystery of Meane Manor is priced at £10.20. The game requires a 1.0GHz processor, 128MB of RAM, 115MB of hard disk space and support for DirectX 9.0 running Windows XP and later.
http://www.avanquest.com/UK/software/the-mystery-of-meane-manor-145221