A Speaker with Many Colours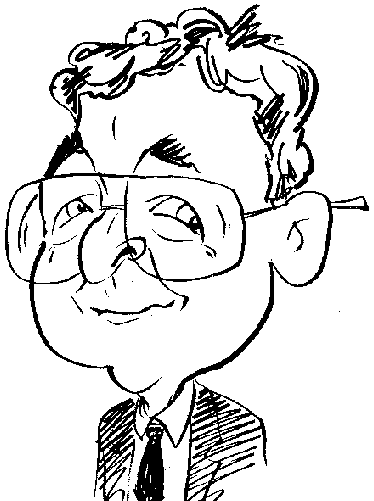 Review controls
With so much of our favourite music being stored digitally, it makes sense to include a speaker system as part of your computer set-up.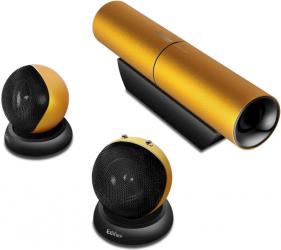 click image to enlarge
Continuing with its preference for including a cylindrical shape within its design concepts, Edifier has developed its MP300 Plus product as part of its IT Lifestyle catalogue. This is a multimedia speaker system that is also known as the Aurora. I'm guessing that the reason for it being called Aurora is due in part to the rainbow effect as the product is available in a range of colours. You can select from Asphalt Grey, Liquid Silver, Luminous Yellow, Midnight Blue, Stormy Black, Original Red, Passion Pink, Spicy Red, Tangy Orange or, as in the case of the review sample, Electric Blue. With this range of colours you could almost be spoilt for choice for a product that has already been declared a winner of the Redclot Design Award.
This speaker system consists of a cylindrical shaped subwoofer; two small satellite speakers that are permanently linked together by a lead; main power adapter; two audio connection cables plus a small User Manual. Actually, as can sometimes happen if you are not the first person to get their hands on a review sample, items can go AWOL and there was only a single audio cable in the box. The lead with the "L" shaped plug was missing, so I had to make do with the straight 3.5mm type plug which does tend to protrude a little when being used on an MP3 player. However, apart from the inconvenience, this missing item did not affect the review process in any way.
With dimensions of 280 x 87 x 59mm (W x H x D), the electric blue cylindrical subwoofer is securely attached to a boat-shaped black plinth ensuring a firm and steady base. This stand unit features the connections for mains power, satellite speakers and whatever is the audio source. These connections are located at the rear of the plinth where they are kept out of sight.
The golf ball shaped satellites speakers (59 x 67 x 59mm) are mounted on their own circular stands. As mentioned earlier, these speakers are linked by a cable that provides a spread of 86cm. This cable has a centrally position offshoot cable with a plug for connecting to the subwoofer. Single letter indicators are located on the rear of each satellite speaker's base to identify which is the left and right unit. The right satellite speaker also house two silver stud buttons on its top. These buttons allow you to adjust the volume level and can put the device into standby when both buttons are depressed simultaneously. There is no on/off switch for this speaker system.
Despite the small size of the satellite speakers, I was impressed with the output quality delivered by the combination of the subwoofer and speakers. It was a distinct improvement over the built-in speakers of my laptop both in volume and quality of clear audio that it delivers. While there was less of an improvement when the source was an MP3 player or an iPod, you could still detect the positive influence that was brought to the audio by the Edifier Aurora.
The Aurora effect is based on the 2-inch magnetically sealed subwoofer that is capable of giving 15-watts of output with the satellite speakers each providing additional 3.5-watts. For looks and quality, plus a price point of £49.99, the Edifier Aurora will certainly enhance the audio output from a laptop, desktop and portable music player without overloading your workspace with too much extra equipment.
http://www.edifier-international.com/products/edifier-image/aurora