An Adventure for Adventurers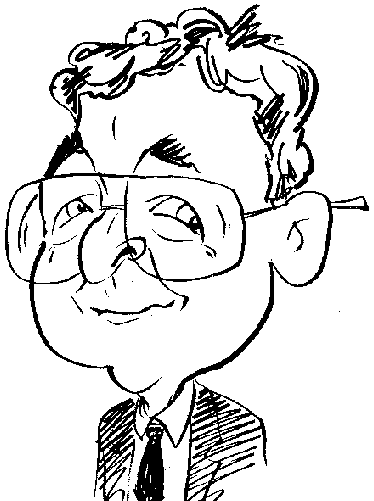 Review controls
Are the adventure-style games of yesteryear about to make a comeback? This next title obviously feels it is a possibility.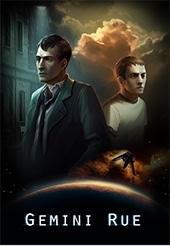 It is time for one of those bouts of nostalgia that occasionally cloak me in its influence and takes my mind back to my earlier computing experiences. The reason for this particular delve back into my memory was brought about by the arrival of a point-and-click adventure game that were often regarded as the ultimate gaming experience several years ago. It took just a few minutes into this game for me to realise that this offering had more in common with the games of yesteryear than modern titles that tended to concentrate more on appearance rather than puzzle solving and plot development. Obviously this was a labour of love by the game's writer, designer and developer. Taking on all three roles with this title is Joshua Nuernberger.
Originally entitled Boryokudan Rue, this game has, thankfully, been renamed as Gemini Rue which is easier to pronounce and does not get my spell-checker's knickers in a twist. Along with its name change, Gemini Rue is now available from Wadjet Eye either as a download or disc version.
The game's opening menu gives you the usual choice of starting a new game or loading a previously saved one plus the chance to adjust options relating to audio volume (separate levels for music, sound effects and voice). You can also adjust the combat level of difficulty; select from voice, text or a combination of both for the dialogue that features in the game; and opt whether to view portraits of the various characters whenever they deliver dialogue. In addition my review version has an option whereby you can turn on a commentary feature which gives you a brief introduction from Nuernberger and have bubbles containing comments and remarks when clicked on throughout the game.
Located in what looks like a medical operating theatre, the game's opening sequence gives you a clear indication that Gemini Rue is set many years in the future due to the procedure that is about to take place. The patient, who later turns out to be a character known as Delta-Six, is due to undergo a memory wiping operation while the attending technicians talk of escapees and trying not to kill them. Rather than offer you a clue as to what may follow, this sequence only serves to heighten the mystery you are about to embark upon in Gemini Rue.
Actually you are about to enter a world that is dominated by the corrupt Boryokudan crime syndicate. This world seems to be constantly in the grip of a persistent rain storm and is the type of place you would not want to visit if you had any say in the matter. But then your role is that of Azriel Odin who has no choice but to follow orders as he attempts to track down a certain individual. At various points during the game you will automatically switch identities as you take on the role of Delta-Six.
In true adventure fashion you find yourself at the start of the game trying to avoid getting soaked by the rain by sheltering under an awning. A brief conversation, using your communicator, with somebody who is obviously in a hurry to depart this unwelcoming world, starts you off on a search for your target who is Matthuis Howard.
As you move your mouse cursor around the dismal scene, basic information is provided as to the various items and possible directions in which you may care to move. Clicking with your left mouse button sets you moving either left or right as you continue your adventure. In order to interact with objects and other characters, you will need to use your right mouse button to bring up a menu of options. You can select from icons representing eye, hand, mouth or foot but any tools you may have with you. Initially these tools will be your communicator, pistol and lock picks but others will be added as you progress through the game.
With a crime syndicate being involved you should not be surprised to hear that some combat sessions will be required. A training session in how to use a gun and take out targets is included as part of the main story line. You can die but the game does include an instant resurrection feature is included and allows you to continue from your current location.
While hardly state-of-the-art, the game's graphics do help draw you into the playing environment. Realistic sound effects and spoken dialogue help keep you involved as you progress through the game's different scenes. Gemini Rue is more likely to appeal to those well versed in the point-and-click adventure genre than those looking for a new gaming experience. A download version of the game is priced at $14.99 while the CD version can be purchased at $24.99.