Murder Detection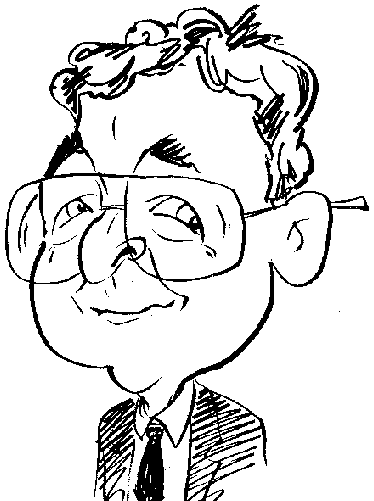 Review controls
With a title not too dissimilar to that of a film many regard as a classic, Mumbo Jumbo has released a game that combines hidden object game play with a degree of detection skills. The game is Unlikely Suspects.
Buy Now!
Unlikely Suspects
From Avanquest - only £10.20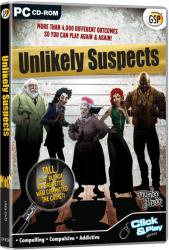 click image to enlarge
In this game you are cast in the role of a detective who has to undertake a series of cases to find the guilty party from a list of 16 criminals. Each of your cases begins with a telephone call giving you details of the victim and location of the crime scene. A tabbed screen gives you access to the different elements that make up your investigation. These tabs cover Suspects, Map, Weapons, Notes and Accuse. The Suspect tab brings up images of the 16 criminals along with a folder containing their basic details (physical attributes, tendencies, likes, etc.). The Map area is used to instantly move between locations connected to the current victim. Weapons, as you might expect, contains a selection of implements that could be used for murder along with each one's attributes. Keeping a record of all your discoveries is the task carried out by the Notes section. This can be recalled at any time. Finally the Accuse tab lets you point your finger at the criminal and weapon you suspect of being used for the crime.
Your first port of call should be the current crime scene – there is no need to worry that you will need to examine the gory details, such tasks will be carried out by other experts who report back to you. You will need to discover various hidden objects listed across the bottom of the screen. In most cases the list will consist of single items although occasionally you might need to find more than one example of a particular item. Some of the items listed will be coloured green to indicate that it is a simple cryptic clue rather than the name of the item.
Once all items have been collected then you will receive reports from your experts, made up of the coroner, forensics, etc., that provides pointers to the directions you need to take. Each scene also contains two extra items in the form of a couple of police badges. By collecting 50 of these badges you open access to three mini games from the main menu.
Providing help when searching for difficult-to-locate items, there is a Hint feature. This works on two levels. At its most basic, you need to select an item from the list to be shown its outline. This action requires no recharging and can be carried out as many times as you like. For more precise help you need to click on the Hint button and a magnifying glass will hover over the area holding the currently selected item from the list. After each use the Hint option will require a certain amount of time to recharge itself before it can be reused.
Other locations in different countries will need to be visited as you complete further lists of hidden objects and receive possible clues from witnesses. Two scenes are available for each location. Once you have gather three clues regarding possible suspects from the information supplied by witnesses, you can then select those suspects you wish to examine further by visiting their abode for more hidden object game play and the opportunity to check their DNA against that found on the scene of the crime.
The various scenes are well drawn with appropriate animation and many of the items integrated or cunning concealed within the environment. However there are a couple of weaknesses that could spoil your enjoyment of the game. First there is no penalty of indiscriminate clicking. You can click away to your heart's content in order to find items without recourse to the recharging Hint feature. There is also a fair degree of repetition in the scenes and items to be located. This is especially noticeable with the police badges which always remain in the same position each time you revisit a scene. This makes finding your quota of 50 badges, giving you access to the mini games, easier than it should have been.
The three mini games that become available once 50 badges have been collected are entitled Unlimited HO Mode, Analyze This (another movie connection) and Gun Play. Unlimited HO Mode lets you collect all the hidden objects located within a particular scene. Analyze This takes the form of card matching using the images of the suspects while Gun Play requires you to hit a set number of targets within a time limit using a type of automatic machine gun spraying bullets everywhere. In addition there is a Quick Play mode that becomes available once you have solved your first four cases.
With a possible 16 different victims and 15 available suspects (the murder victim accounts for the discrepancy) plus 16 possible weapons means that there are more than 4,000 different outcomes to work through. No doubt by the time you have sampled all outcomes, the location of every hidden item will be burned into your memory and your detective skills will have improved as the game will keep you occupied for many sessions.
While Mumbo Jumbo supplied this title for review, it is also available from Avanquest at a cost of £10.20. System requirements call for a 1.6GHz processor with 512MB of RAM, 480MB of available disk space and support for DirectX 9.0 running Windows XP and later.
http://www.mumbojumbo.com/games/Unlikely_Suspects
http://www.avanquest.com/UK/software/unlikely-suspects-150134