Tiny Speakers or Earbuds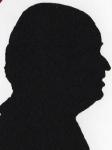 Review controls
I remember getting these tiny speakers early last summer but for a multitude of reasons it was 2011 before they got tested. The earbuds are from Altec Lansing more normally known for their speakers so a good match?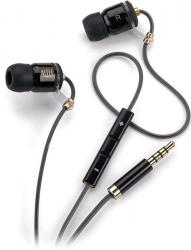 click image to enlarge
Altec Lansing Muzx Ultra
I think most will know the Altec Lansing heritage in speakers so their ability to produce speakers is without doubt.
The box says designed for iPod, iPhone and iPad but they will work with anything that outputs to a 3.5mm jack.
The lead is 1.35metres in length. It has a gold plated 3.5mm jack (with the three bands) the earbuds are the silicon type that fit snugly in the ear to reduce external sounds, other sizes are provided to suit most ear canal sizes.
While the end fitment is 2cm long it is round at 1cm with the lead coming out the back and then moving to the side in what looks a rather flimsy fitment to avoid strain on the lead but despite this being pulled in and out of my pocket numerous times (rather than from the provided pouch) it remains in place and not being broken. According to the box the cord design is to minimize friction noise.
The sound is of course what people will buy these mid priced units for and that is good. When walking in a noisy environment external noise was reduced but not the level that you would fail to hear a car horn for instance.
This is one of a range of three units, for some reason it was the only one that they were willing to have reviewed, so I cannot comment on the advantages of one set over the others. I can say that these gave a good sound and provided some noise reduction without the real deadening of specially moulded earpieces.
Doing my Internet searches found the Altec Lansing Muzx Ultra at a best price of £75.05
http://www.amazon.co.uk/gp/product/B003ZX6ITG?ie=UTF8&tag=gadge0a-21&linkCode=as2&camp=1634
http://www.alteclansing.co.uk/index.php?file=category_listing&icat_id=All&iparent_id=earphones
X-mini Sound Beyond Size
First these units are identical twins, 5x6x6.5cm with an up pointing speaker in a cut out towards the top. One side has mini USB connection and the other has an on/off switch. The rear of each speaker has its own 3.5 mm jack. Each speaker weights 93grams without leads.
The base of each speaker is magnetised so they can fit together like an egg to give rather nice sound or be pulled apart to stretch the stereo. The box has an infuriately small user guide that folds out to ten sides and has all the required information, however if you do not have a magnifying glass handy you will probably not know.
Two other things in the box are a drawstring carry bag and an interesting dual cable that can connect to any PC port to charge the speakers and at the same time using a 3.5mm jack send audio to them from whatever source.
The cable is 80cm long from USB plug to mini USB plugs with a 15cm extension to get to the 3.5mm jack this piece of the cable has a volume slider in it.
Once charged the speakers can be used without the cable above as a pair or as single units. You small units they are capable of a large sound. The one thing missing is a 3.5mm to 3.5mm lead or even better two such leads.
As a 10cm long egg shape with the sound coming from end it would provide perfectly respectable sound from a PC. Once charged the speakers are said to have enough power to keep playing for up to 12 hours.
More information from www.x-mini.com