Public Enemy Number One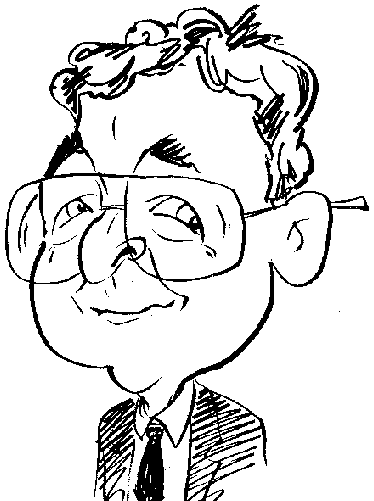 Review controls
It is time to visit America's Midwest in the 1930s and test your skill at with-drawing cash from banks where you have no accounts.
Buy Now!
Amazing Heists : Dillinger
Direct from Avanquest
only £10.20



click image to enlarge
John Herbert Dillinger Jr. was born on the 22nd June, 1903. By the time of his violent death on 22nd July, 1934, he had become "Public Enemy Number One" in the eyes of the US Justice Department while to some others he was regarded as a folk hero. With a CV that includes being a deserter from the US Navy, a spell of nine years as a guest of Indiana State Prison, a couple of prison breaks and numerous bank robberies, Dillinger eventually came to the attention of a law enforcement agency that was to become the FBI. His crime, in this case, was to drive a stolen car across State lines. Dillinger's end came during a shoot out as he left the Biograph Theatre in Chicago.
As well as being the subject matter of several films, Dillinger now provides the hook on which to hang a hidden object game entitled Amazing Heists Dillinger. Taking on the role of Dillinger, you get to choose your accomplice in a series of bank robberies. Each robbery is broken up into stages that involve "casing the joint", controlling the bank customers and staff plus opening the safe to get at the cash.
Set against authentic looking locations with background music that is appropriate to the period, each bank job starts off as you select an accomplice from those available. Each accomplice has his own special ability which relates to extra time during one of the tasks that need to be completed to carry out the robbery. You then need to case the joint which involves a session of hidden object game play set against the background of the outside of the bank.
Along with the standard form of hidden object action where you need to find items from a displayed list, the game adds some extra features. Some items in the list will be coloured green to indicate that it is a clue rather than the name of the object. The clues are hardly going to trouble you too much and are of the standard of mining tool (pick axe) or slithering (snake). There are other items that you can find to increase your cash balance. Spread over the various hidden object scenes for each bank are the letters of Dillinger's name – find them all and you get a bonus. There are also a series of wanted posters which bring another reward plus money (notes and coins) that can be collected.
A small number of hints are provided with extra ones available for finding certain objects (indiscriminate clicking brings a cash penalty), you then move inside the bank and are faced with the task of making sure nobody leaves to warn the authorities. This task involves placing your accomplices so that they block the aisles, leaving just one for you to cover with your moveable character who also has the job of collecting coins which appear at random. Again this is not a task that should stretch you too much apart from being boring in the extreme.
The next stage of the bank robbery returns to the hidden object theme as you complete your collection of wanted posters and find the remaining letters to complete Dillinger's name. Failure to complete either task has no affect on your progress but it does mean no bonus money. However you will need to find five coloured keys that are required to open the bank safe.
Completing this hidden object stage, including finding the coloured keys, leads you to the bank safe. In order to open the safe you need to insert the coloured keys in the appropriate locks. The keys must be entered in the correct sequence otherwise you must start the progress again. Really it is just a matter of trial and error. It was noticeable that were occasions when keys were inserted in the correct keyhole but still remained for selection. Later bank robberies add extra stages involving more hidden object sessions.
Through the game there are conversation sessions either between Dillinger and his gang members or with the bank staff. In each case you are shown an image of the person speaking with their words in text format. You are forced to click your way through these conversations as there is no option to skip passed these interruptions.
Overall I was disappointed with Amazing Heists Dillinger. There were annoying pauses as the game loaded each new section of the game and I would have happily dumped the conversational interludes into a waste bin. There was also the problem with the keys that remained available for selection even when they were already positioned in the correct lock.
Priced at £9.99, Amazing Heists Dillinger consists of 12 different bank jobs spread across the Midwest United States. The game requires a 800MHz processor, 512MB of RAM, 153MB of hard disk space and support for DirectX 9.0 running Windows XP and later.
http://www.avanquest.com/UK/software/amazing-heists-dillinger-143808