Games Galore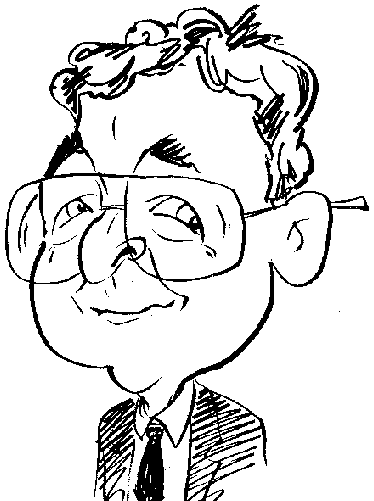 Games at ten-a-penny might seem like wishful thinking but that is what you get with an offering in the GSP Click & Play series.
Buy Now!
10,000 Games!!
Direct from Avanquest
only £10.20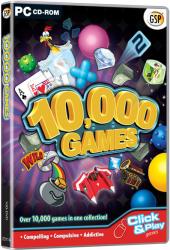 click image to enlarge
Over the years I have reviewed a large number of games but this is the first time I have been faced with the task of looking at 10,000 games in a single package. The title in question is the appropriately entitled 10,000 Games which is available on Avanquest's GSP Click & Play label. Before going any further I should confess that I have not played all the various games, merely sampled a few of the offerings to get a feel as to the standard of the graphics, sounds effects and difficulty levels – in other words the general playability of the games.
Rather than clog up your hard disk with the full complement of 10,000 games, inserting the program disk in your drive has the effect of installing a few files to your hard disk enabling various colourful launcher/menus to be displayed. It is this launcher/menu approach that gives you the option of selecting which of the various game categories or, in a few cases, single games that will be installed on your system. Categories are available to install General, Mini-golf challenges, Solitaire, Puzzle & Board, Slot, Tangram puzzles and Sudoku games. If you are worried about how much hard disk space will be required for a specific category, then this information is supplied in a Readme file.
Along with the main categories, the Launcher/Menu lists a couple of individual games, namely King Solomon's Lost Miners and Pop, Drop plus an additional category entitled Best Games. This latter category has its own Launcher/Menu that lists various individual games including Candyz, Chicken Freeze, Goldrush Klondike, Pressure Pop, Championship Chess, Hidden Object Mania and Jewel Drop. Installing the various categories and individual games is straightforward if a little repetitive for those who opt to include everything. Individual icons are placed on your desktop for those elements you choose to install.
With the vast amount of games available with this package, I was not expecting state of the art graphics and realistic sound effects. However I was pleasantly surprised with the quality of the graphics. Admittedly the images were a little on the blocky side but were generally acceptable for the game type. There was a sprinkling of animation to help keep your interest. The sound effects and occasional background music were disappointing and one of the weak points of the package.
I say "one of the weak points" as there were a couple of other features of this product that failed to impress. Instruction for playing some of the games were minimal to say the least or entirely absent. You were sometimes faced with the problem of involving trial and error in order to play some of the games.
Pop, Drop & Stack contains a series of different game types as you make match-3 groups, click on tiles of a similar type to make them disappear, solve simple number problems and recreate a picture puzzle amongst others. This last game type is a classic example of the lack of instructions as it advises you to move titles but neglects to mention how this is possible. A combination of cursor keys and mouse action is required.
King Solomon's Lost Mines is similarly lacking in detailed instructions but as least it follows the standard pattern used by numerous other match-3 games. You can play this game in either Challenge mode against the clock or Relaxed mode with no time worries. Candyz in another match-3 offering with both timed and relaxed game play. Matches can be made by switching adjacent tiles or moving whole rows or columns on a 6 x 6 or 8 x 8 grids. Giving you a choice of Classic, Levels or Timed modes, Jewel Drop is yet another match-3 game. Hidden Object Mania appears to be a "Spot the Difference" games but as clicking the Start button had, no effect, it is rather difficult to be sure.
While there is no outstanding title in this collection, many bring on boredom far too quickly for my taste, the quantity is such that there should be some titles that could provide an occasional hour of fun. This collection of titles is aimed more at the infrequent game player than the hard-core gamer. Priced at £9.99, 10, 000 Games requires a 1.5GHz processor, 256MB of RAM and up to 3.25GB of hard disk space running Windows XP and later.