Two for the Price of One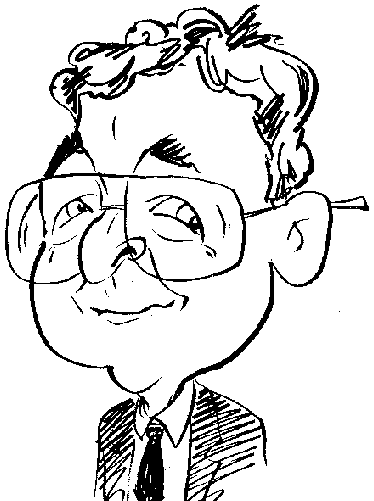 Avanquest gives you the opportunity to explore a Pharaoh's tomb and various sites in America with a Click & Play title.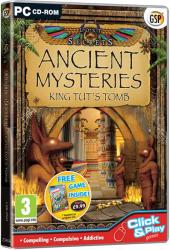 click image to enlarge
Sometimes referred to as the boy Pharaoh, Tutankhamen ruled Egypt from 1333BC until his untimely death in 1323BC. As was the custom, his body was preserved and buried with the great riches according to his status. The discovery of his tomb by Howard Carter posed more questions than answers with the result that Tutankhamen has become a popular topic for discussion and also the framework on which several computer games have been based. One such game is King Tut's Tomb which forms part of the Ancient Mysteries series now available on Avanquest's Click & Play label.
King Tut's Tomb belongs to the popular Hidden Object genre with the player being cast in the role of Professor John Carter (surely some coincidence there), a leading archaeologist who is equally skilled at avoiding dangerous situations. Following a telephone call from Dr. Ahmed Meti, Secretary General of Egypt's Supreme Council of Antiquities, he learns of the discovery of a hidden chamber during restoration work being carried out in the burial chamber of tomb KV23. Naturally he accepts the challenge to check out this new discovery and possibly learn more about the death of Tutankhamen.
The game is spread over ten acts with over 50 locations to explore. Each act contains at least three locations which can be tackled in any order. Various items, concealed within the scenes, will need to be found. In most cases you will need to find a collection of individual items but sometimes your task will be to locate a set number of a specified object. For every item found you will awarded an intuition point up to a maximum of 15. These points can be used to pay for hints to help locate hard to find items. It will cost a single point to be shown a silhouette of an object; three points to see what the object looks like; and five points for its location to be indicated within a sparkly area. Points will be deducted for indiscriminate clicking.
After completing each scene within an act you will be able to tackle a mini-game puzzle. This could involve turning wheels to create a path; unjumble a picture; break through a wall; or rearrange hieroglyphics in the correct order. As with the main hidden object game, there is no time limit when solving the puzzles. You can opt to skip any puzzle that proves too difficult or any of the cut-scenes used to link the various sections of the game together.
While visually appealing and containing some interesting puzzles, King Tut's Tomb is not all that challenging. The lack of a time element and the rather easy replenishment of intuition points make this game more suitable for those new to the hidden object genre. Completing this game should not take too long. However Avanquest has bundled a bonus game with this title to make up for the lack of depth in the main title.
This bonus game is Little Shop Road Trip that was previously available for £9.99. Little Shop Road Trip is another hidden object game played out in various American locations. As you visit each one, you are challenged to find at least ten items that you can sell in your little shop. These items need to be collected within a set time limit. Hints, in the form of question marks, can be collected and used to reveal what the objects look like but not their location. Bonus items, such as rabbits and licence plates, can be collected to open up other areas of the game. The game's graphics may not be as visually impressive in Little Shop Road Trip but the game is more challenging.
This combination of two hidden object games has been priced at £9.99. You will need to be running Windows XP and later with a Pentium IV 1.2GHz processor, 256MB of RAM and 150MB of hard disk space.
http://www.avanquest.com/UK/software/ancient-mysteries-king-tuts-tomb-140489