Danger by Design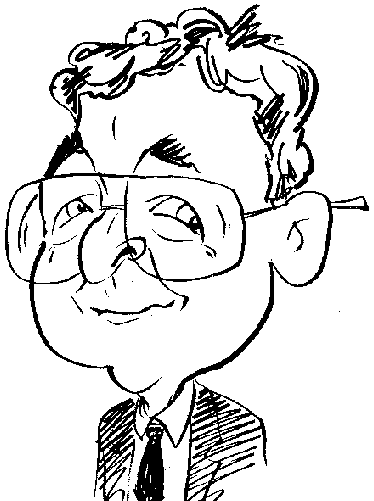 Carrying out a little background research following the arrival of Nancy Drew Danger by Design, I was surprised to discover that this mystery adventure game was the 14th title in the series and that this detective character was originally created in 1930. This latter fact certainly makes me feel young by comparison. But back to Danger by Design and helping Nancy solve this mystery.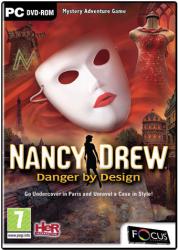 click image to enlarge
First up I have to say that I was rather disappointed to discover that this title is one of those games that refuses to let you start unless the CD is in the drive. I know it is a method used to combat piracy but it is not the most convenient as it can have you scrambling about looking for the disk whenever you want to play the game.
Following a rather long introductory sequence that does have the benefit of introducing you to the game's controls and the task ahead for Nancy (you can always cut it short), you are given the option of playing the game in Junior or Senior mode. You are then whisked off to Paris to work as an intern at the prestigious Moulin (French for Windmill) Minnette fashion house while trying to uncover why Minnette, the owner and leading designer, is acting strangely. Of course you might not consider having bouts of screaming, crying and laughing plus wearing a white porcelain mask for months on end to be strange - but most of us would.
Giving you a first person view of the world, your actions are controlled by the mouse cursor. Moving the cursor to the edges of the screen produces an arrow allowing you to turn and move in that direction. The movement is smooth and does not cause the motion sickness sensation that can sometimes happen with first person perspective environments. If the cursor turns red then this indicates that some further investigation could prove useful. A hand icon allows you to pick up items which can be stored in your inventory until required. The inventory is accessed by clicking on an icon situated at the bottom of the screen.
Finally a question mark cursor appears when a conversion is possible with another character. Both voice-over and printed dialogue is used for these conversations. Often you will be given a choice of responses and you can click on whichever you feel is the most appropriate. Some of the conversations do tend to drag on a bit but you could pick up some useful clues. All the voice actors have made good attempts at getting into character and deliver their lines rather than just reading them.
Along with the inventory, there are icons at the bottom of the screen to access your journal, purse, help and menu. The journal contains notes that are automatically created based on Nancy's actions and, if you selected the Junior mode, a task list covering jobs that need to be carried out. The purse, not unnaturally, contains any euros you have to pay for certain items. The menu option is important as you need to save your game whenever you take a break otherwise your progress will be lost.
As Nancy is away from her familiar American environment, she will need some help in getting around the various locations in Paris. This help comes in the form of a Metro card and maps that appear allowing you to select the necessary destination. You will then be automatically taken there.
In true Nancy Drew fashion (no pun intended), this game does involve a number of puzzles, some of which can be quite challenging. For example making a cup of tea (almost as soon as you start the game) requires you to use a list on instructions that make you wonder what you have let yourself in for. Repairing a broken plotter was easy-peasy by comparison while developing and printing photos falls somewhere in between. Fortunately it is not all puzzles as Nancy has to carry out various missions as she travels around Paris and tries out some mini games.
Nancy Drew Danger by Design will certainly provide a challenging experience, In fact it is so challenging that there is a second chance option that allows you to replay a scene that you have made a mess of and been sacked for incompetence as a consequence. With a price ticket of £9.99, Nancy Drew Danger by Design requires a 1.00GHz processor, 512MB of RAM, 650MB of hard disk space running Windows XP and later.
http://www.focusmm.co.uk/shop/Nancy-Drew-Danger-by-Design-pr-1631.html