A Pair of Speaker Systems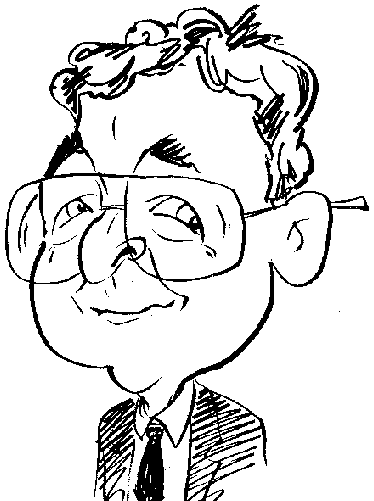 Review controls
As we tend to use our computers when listening to music, some thought should be given to the kit that provides the audio output.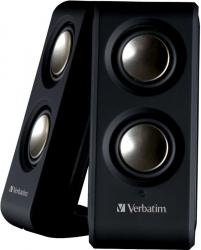 click image to enlarge
Often it is easy to focus on a company's main field of expertise with regards to products while you ignore other areas in which the company might be active. I have to plead guilty to falling into this trap myself but in my defence I can put forward the excuse that, until very recently, I was totally unaware that Verbatim produced speaker systems. Having been informed of this situation at a recent event, I intend to rectify this omission by taking a look at a couple of the company's latest speaker systems.
Designed specifically for use with a notebook, the Portable USB Speaker System consists of a pair of permanently linked speakers and a black plastic soft carry case. Measuring 45 x 108 x 45mm (W x H x D), the two speakers are black in colour with each one featuring two silver, circular 1¼-inch pre-amplified magnetically shielded metal drivers. As mentioned, the two speakers are linked by a permanently attached lead giving a stretch of 70cm between them. The right speaker links to the USB port via a 56cm lead and has a light which glows to indicate when power is being received. One nice touch is that the USB plug comes with a plastic sleeve, which is attached to the lead, to help protect the plug when not in use.
No specific software is required although you might need to check that your notebook is set to use a USB Device or C-Media USB Audio – instructions in the small User Guide are provides as to how this can be achieved. Volume levels will need to be controlled from the notebook using your operating systems default software utility.
Considering the size of the speakers, which are capable of delivering a total output of 2 Watts (RMS) with a frequency response of 200Hz-18 kHz, the audio quality is perfectly acceptable. It would not satisfy a Hi-Fi enthusiast but it is more than adequate for most situations when you need to amplify the audio output from your notebook. I have seen this product advertised at a price of £16.99.
Launched at the same time as the Portable USB Speaker System, is the similarly named USB Speaker System. Designed more for the desktop although you could use it connected to your notebook, this system is made up of a pair of "piano-effect" lacquered speakers. Each speaker's dimensions are 48 x 170 x 66mm (W x H x D). The speakers are permanently linked by a 90cm lead with the right speaker connecting to a USB port via a 114cm lead (again you get the plastic sleeve for protecting the USB plug).
Rather than relying on the notebook to control this speaker system, the right speaker features a set of controls. These controls are positioned on the right side of the speaker and allow you to adjust and mute the volume level. There is also a socket for connecting a pair of headphones.
As with the portable system, the speakers in this speaker feature a pair of 1¼-inch pre-amplified magnetically shielded metal drivers. You can expect 2 Watts (RMS) of total output with a frequency response of 120Hz-18kHz. This speaker system would not look out of place on most desktop and does not take up too much room. However its habit of collecting fingerprints due to its lacquered finish might not appeal to many users. Audio quality is good though not up to Hi-Fi standards but then you would not expect it to be. A quick check on the Internet reveals that this speaker system is currently available for £20.99. The extra functionality of this speaker set is more than justifies the price premium.