Rescuing your Analogue Audio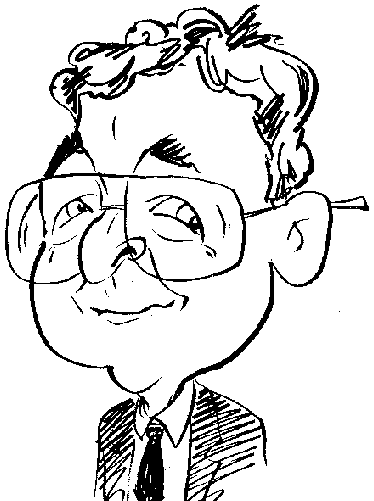 Old technology can still have a purpose if only to provide new technology with which it can work.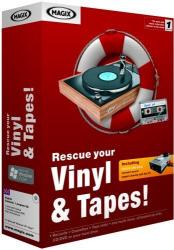 According to certain members of my family, there is more than a touch of packrat in my make up. This is a charge I deny although I do admit to a reluctance to dispose of some items. Experience has taught me that whenever I get rid of something, it is not long before a need arises for that particular item. As I result I still posses several pieces of equipment and media that are no longer regarded as state-of-the-art. Falling into this category is my collection of vinyl records and audio tapes which has been superseded by the dominance of CDs.
Apart from bringing back memories of more youthful years, this collection does provides the means for checking out Rescue your Vinyl & Tapes from Magix (providing how right I was to hang on to them). As with the previously reviewed Rescue your VHS Tapes, this Magix product consists of a mixture of software and hardware elements. On the software side you get a copy of Audio Cleaning Lab plus the bonus items of Mufin MusicFinder and Photo Manager 8. The hardware elements consist of a phone pre-amp, a headphone jack adapter/splitter unit, plus leads with 2 RCA plugs to 2 RCA plugs and a mini-jack to dual photo plugs.
As the product's title indicates you can transfer content stored on your vinyl LPs and audio tapes to your computer as digital media. In the case of your LPs you should make sure that they are devoid of any dust particles which can cause unwanted crackle. The provided software, Magix Audio Cleaning Lab, can make improvements to the audio quality but it does not have a miracle mode that can roll back the years of misuse without help from the user.
Using this software you can check volume and balance levels plus ensure that the automatic track recognition feature is turned on. This latter feature is important as the information will allow tracks to be accessed individually once they have been burned to optical media. Audio Cleaning Lab will not only provide record and burn capabilities but it also possesses features to edit, clean and make other adjustments to content. You can clip unwanted sections or split recordings and insert content; opt for an automated or manual cleansing operation; and apply mastering effects.
The product includes a printed Quick Start Manual but this barely covers the basic functionality of the product; for more comprehensive documentation you should access the PDF version that is included on the CD. A couple of tutorials are provided. These are described as videos but are more presentation-like walk-throughs of the various features found in Audio Cleaning Lab and the Music Editing module with an accompanying audio commentary. I found the PDF version of the manual to be essential in order to gain full advantage of this product.
Rescue Your Vinyl & Tapes requires a 1GHz processor, 512MB RAM, 500MB of hard disk space, 16-bit sound card on a system running Windows XP or Vista. As part of the installation you will need to enter the supplied 31-character serial number to fully activate the software. Magix has priced this product at £49.99.