Underground with Sony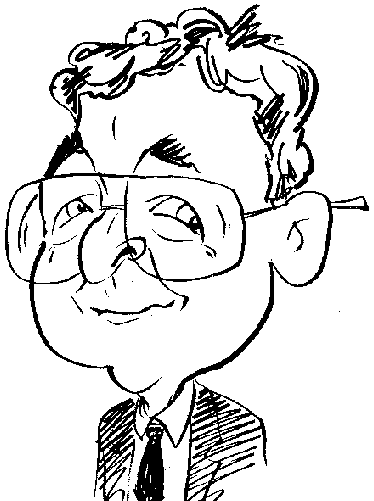 Answering the call and donning my secret agent guise (actually it was no different from my normal appearance as that is the best way not to attract attention), I made my way to Sony's secret bunker to discover about the company's latest gadgets.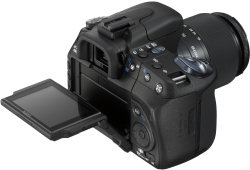 As I descended the numerous flights of stairs to this underground location, I couldn't help but hope that maybe one of the new gadgets would be available to help me climb the stairs on my return journey. Unfortunately it was not to be but there were several other goodies that will tempt you to part with your cash in the forthcoming months.
As this is a round-up of Sony developed kit, it should come as no surprise that style was to the forefront in the design concept adopted by the various items.
Hard to ignore, and often the focal point of many living rooms, were a collection of BRAVIA LCD televisions. At the top of the range was the W4000 which features a Picture Frame Mode allowing digital photos to be displayed in HD quality when the television is on standby. With its Midnight Sky surround, the BRAVIA W4000 is available in sizes from 32-inch up to 52-inch. Prices will start at £899.
Adopting a picture frame design, the BRAVIA E4000 comes with a selection of six artistic masterpieces loaded in memory for when the television is on standby. Prices for this model start at £649. For those on a tighter budget is the BRAVIA B4050 series giving a choice of 20-inch or 23-inch models. Available in Glossy Mocha, prices start at £389.99.
When not watching television you could be drawn towards your Sony Vaio. Described as the "perfect business laptop", the Vaio SR weighs less than 2kg and has a five hour battery life. Powered by Intel Core 2 Duo processors, this model has 4GB of memory and features an integrated 1.3 megapixel MOTION EYE webcam. The price for this model has been set at £999.
Two other models have been added to the range. Both priced at £799, these are the Vaio CR and Vaio FW. Available in a range of colours, including Blazing Red and Luxury Pink, the Vaio CR is expected to appeal to social net-workers who want to have fun and share their lives with friends across the world. The Vaio FW features a 16.4-inch display and has an integrated Blu-ray Disc drive.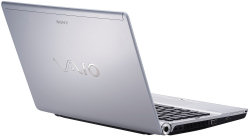 Moving on to photography, whether of the still or movie variety, Sony has a number of new offerings. For those looking for a digital SLR camera, Sony has developed the DSLR A350 model. Providing HD image quality, this camera features a 14.2 megapixel CCD sensor; a Quick AutoFocus Live View; a high-speed BIONZ processor with RAW noise reduction; and a 2.7-inch variable angle LCD. This model will cost £469.
A couple of new Cyber-shot models were on display. The W300 features a scratch resistant titanium coating (and no diamond cutter was available for testing purposes); a Super SteadyShot function to cut down on image blurring and improve low lighting captures; plus a high speed burst mode capable of capturing five frames per second. Pricing has been set at £248.99. The Cyber-shot T70, priced at £209, includes features such as a Smile Shutter mode and a Retro effect to create the look of photos that I grew up viewing.
For capturing movies, there were two new Handycam models. The CX11, with a price yet to be announced, will automatically capture still images when somebody smiles (or even grimaces) during a movie session. Priority can be set to recognise the faces of either children or adults while Face Detection will adjust the focus and other aspects for the best results. The TG3 model is described as the world's smallest HD camcorder. It has a titanium body; can recognise up to eight faces in one scene; has a "Quick On" button; and has been priced at £649.
When it comes to viewing your images, Sony has its Digital Photo Frame, the DPF-V900, which features a 9-inch ultra-high resolution screen. Along with various Touch-up functions and a smart orientation sensor, this frame can open images up to 100MB in seconds. The product has been priced at £169.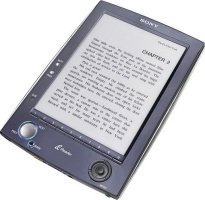 Also capable of displaying content is the Sony Reader. This e-book device can store up to 160 books in its internal memory with thousands more on the supported Memory Stick of SD memory card in a package smaller than a hardback book. Weighing just 260g and with a battery life giving enough power to read War and Peace five times as you tend to do on a regular basis. Sony claims that this device is perfectly readable in direct sunlight or at an angle of up to 180 degrees. The Reader has been priced at £199.
Finally there is just enough time for a quick mention of a couple of audio solutions. Priced at £749, the GIGAJUKE brings together hard disk storage; high-speed copying from the built-in CD player to the hard drive; a radio tuner; MP3 dock; and stereo audio. In addition you get labelling and organisation features. For more personal listening the NWZ-A820 Walkman has extra-long battery life; a 2.4-inch screen; and a pair of Bluetooth headphones. Models will be available with 4GB and 8GB for storing your music and video files. Pricing starts at £139.