A Portable Media Player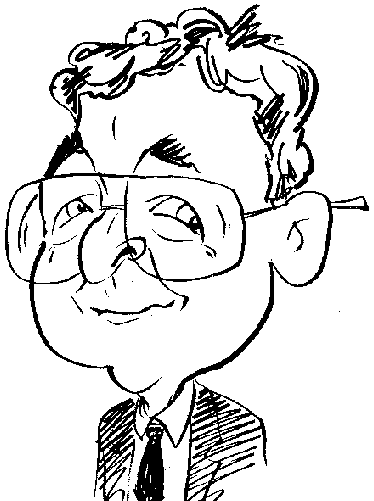 Review controls
Some like navigation buttons while others prefer a touch screen approach; with a new product from Archos you get both options.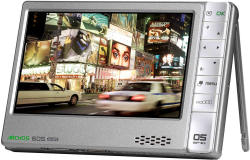 Archos has a long establish presence within the area of PMP (Personal Media Player) devices that have the capacity to provide a range of entertainment features. Forming part of the company's latest range of PMPs is the Archos 605 WIFI. As its title implies, this PMP has built in support for WiFi 802.11g connectivity to add to the provision of music, video and still image playback and viewing.
This PMP fits comfortably in the hand or you could make use of the built-in support arm for holding the device at a convenient angle when placing it on a flat surface. Weighing in at 150g and measuring 120 x 82 x 15mm, the 605 WIFI model is also eminently portable. Archos even includes a carry pouch in the box to help protect the 94 x 57mm touch screen when the device is in transit between locations.
As this device has a touch screen, working in conjunction with side-mounted navigation buttons, you will not be too surprised to hear that a stylus is included as standard. In fact you get a couple of these pointing implements. The extra stylus could prove useful as Archos has neglected to include a storage compartment, as part of the PMP, to help avoid the possibility of a stylus being misplaced.
The method used to power up the device, while straightforward, is not the most convenient. You need to connect the 605 WIFI to your computer via the proprietary USB lead. This results in the powering up being not the quickest process.
The unit's touch screen's display is capable of providing good quality playback of videos with support for MPEG-4, WMV, WMA, DivX and Xvid. For some other formats, such as MPEG-1 and MPEG-2, you will need to purchase optional codec software from the Archos online store. Still images can be viewed individually or formed into a slideshow with a limited number of available transitions. You can select any image to act as your wallpaper for the PMP.
Audio tracks can be sorted by artist, album, title and genre plus arranged into play lists. Although the Archos 605 WIFI features built-in speakers, these tend to product a rather tinny sound that pales in comparison with the quality of the video output. For improved audio output you would be advised to use a headphone set such as the supplied ear-bud offering.
The Archos 605 WIFI will automatically search for and connect to any local WiFi network. In some cases you may be asked for additional configuration information before a connection can be made. Web connectivity will require the purchase of an appropriate browser.
Transferring content to the 605 WIFI is via the same USB connection that is used for recharging. By default the transfer process will require Windows Media Player with Archos recommending Windows Media Player 11 for optimum performance. I encountered no problems when using version 10 of the Microsoft software.
Printed documentation supplied with this device consisted of a mini Quick Start Guide which covered basic information. This booklet mentioned a PDF manual that was supposed to be located on the 605 WIFI. Unfortunately this file was conspicuous by its absence with the review unit.
The Archos 605 WIFI is available in models with a range of storage capacity options ranging up to 160GB. This review is based on the 30GB model. Apart from the lack of the PDF manual, which resulted in a certain amount of trial and error sessions when exploring the various features, the Archos 605 WIFI gave an impressive performance despite the niggle of the recharging method and lack of stylus storage compartment. I certainly appreciated the quality of the screen and video playback plus the choice of being able to navigate using side-mounted buttons or, my preferred option, the touch screen.
Minimum system requirements for the Archos 605 WIFI are either Windows ME/2000/XP/Vista or Mac OS X. By shopping around you should be able to purchase this PMP for around £175.
http://www.archos.com/products/gen_5/archos_605wifi/index.html?country=global?=en