Displaying Digital Images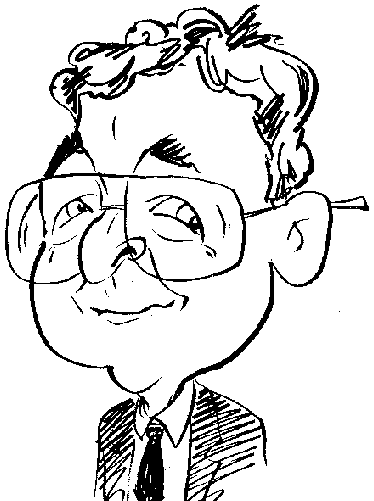 Yet another digital photo frame joins this increasingly popular category of adding an IT-based decorative addition to your home furniture.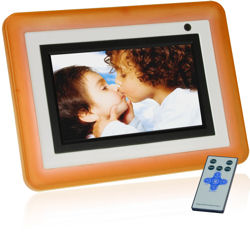 Up until very recently, at the mention of Lite-On my thoughts would immediately focus on the company's optical disk technology. After all I have reviewed a number of the company's optical drives in the past and my own PVR unit is a Lite-On HDD/DVD Recorder that I purchased when my VCR decided it preferred eating tapes rather than playing them. But this is not about misbehaving VCRs or optical drives; instead it concerns a new direction and brand name to emerge from Lite-On. The brand name is "cenOmax" and its first product is the F7012A which is a Digital Photo Frame.
Measuring 240 x 172 x 38.5mm (W x H x D), this Digital Photo Frame is a true 7-inch TFT LCD device capable of displaying 480 x 234 pixels with a contrast ratio of 400:1. The actual outer frame (more like a protection shield) is made from a black rubber substance. You can easily remove this coating and replace it with an orange rubber frame that comes bundled with the kit. Personally I would stick with the black but not everybody would agree.
Positioned down either side of the main frame are sockets and slots for power; supported memory cards (SD/MMC/MS/xD/CF) with a maximum memory capacity of 2GB; volume control; plus a USB slot for attaching a flash drive holding appropriate content, When you turn on this Digital Photo Frame it will automatically look for the presence of a memory card before checking for the availability of a flash drive. If neither feature is detected then it will use pictures stored in its internal memory which can hold up to 15 images that have been downloaded by the user.
This Digital Photo Frame can handle still images, video clips and audio tracks. It can also display the current time, a monthly calendar and has an alarm feature. Surprisingly there is no option to customise the transitional effects used to link images during a slideshow. You can, however, select the time each image is displayed; have either a widescreen or normal display; add a musical accompaniment that makes use of the built-in speaker system; plus apply what is referred to as matting which allows you to overlay the edges of the screen with pre-set images suitable for special occasions such as a birthday, Valentine Day or Christmas. Some care does need to be taken with this latter option as it can block parts of the various images being displayed.
As well a slideshow feature, there is also a browse mode. This allows you to view the individual images. While there is no sort option, you can zoom into images in browse mode for a closer look. You can also rotate images in 90 degree increments. Browse mode is also used when you want to copy or delete images held in the unit's internal memory.
The unit's menu system can be accessed and navigated via a series of buttons running across the top rear of the main frame or using the supplied remote control. I found the controls on the frame to be more responsive that those located on the remote when more pressure than I would normal expect was required. This Digital Photo Frame has an attached stand which can be rotated so that the frame can be viewed in portrait or landscape orientation. There is also a wall-mount option using pre-set slots located on the rear of the frame.
Although I was disappointed by the lack of customisation with regards to the transitions, this Digital Photo Frame is a well-designed piece of kit that would not look out of place in the home or personal office environment. With its competitive price of £48, this product could well have racked up impressive sales over the Christmas period.