Dream Toys 2007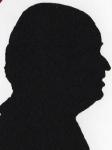 This annual event takes place at a very early hour, unlike the Toy Fair the items of show here are available now, and, there are items that are already getting hard to find.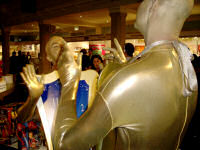 Here I will tell you about just ten items that if promises are kept I should be able to give you a full review of them all before Christmas.
Firstly the only producer that I have selected two items from Mattel (Fisher Price brand). First a puppy that over a period of four days grows into a dog. You have the option to return it to a puppy or keep it at any stage. A nice idea that I look forward to seeing how well it functions. Suitable for 36 months upwards and about £45.
The other item from Mattel (Fisher Price brand) is for an even younger child Tumble Time Tigger this tiger does tricks like tumbling and looks a great toy for the young, it - I am told even does cartwheels - around £30 and suitable for 18 months upwards.
Now something for the older child it's Marvin's Magic Freaky Body Illusions, this is not cards or coins. Stated to be suitable for age 8 upwards, things like head twister, brain flossing, the living hand, the torn arm, body levitation and ghost hand as well as others, all in a box together with a CD to help you learn the tricks. It costs around £24.99.
Back to the younger child next with Roary The Racing Car, it's a simple remote control car that is a lot easier for a child to control than an adult as it works better when they are both on the floor. This comes from Vivid Imaginations and is likely to cost around £24.99.
Next from John Adams, Electro Mag. This was toy of the year 2007 at the Science Museum. You can create up to 40 different experiments all using the power of magnets. It comes with an instruction book and is suitable for 8 years upwards the likely price is £29.99.
Next the only item I so far have, this was given to me on the day from Silverlit. It's one of a range of small remote control helicopters that take their charge by docking with the remote control. Seven minutes of flying time from a charge, that may not sound long but that is continuous flying so it is. The box says it's the smallest and lightest with Auto-Stable technology. This is one of a range of colours and styles the one I have is PicooZ.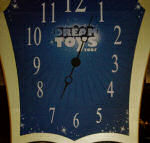 Now back to the younger child age 3+. This item is from Born To Play and is called My Friend Rupert. I certainly liked the one on the stand. It has voice recognition so it can even help the reluctant talker. It is programmed with a variety of guessing games and even knows if the answers are right or wrong. The likely price is around £32.
From Lego it's three Mechanical Monsters in one kit. Meant to be from the Jurassic period, it certainly looked the sort of thing that the older child could spend hours building and rebuilding. This is the most expensive unit I have in my selection at £69.99.
Hasbro next and an old favourite Monopoly there are several different versions out this year including a tiny one and one that does not have town streets but town areas themselves. This was one item that I requested at the Toy Fair (January) and while the Penguin (I-CY) and the Parrot have been reviewed the board games still have not arrived, the lady on the stand promised to expedite them.
Finally From Character, Electronic Scrapheap Welder. It has all the materials to make four different projects. It actually welds plastic to plastic. You can make a car, a robot, a dinosaur and a jet plane. Just under £20 no age rating given on the release but I would certainly think it's for the older child.
So that's my whistle stop tour of the items that took my eye once the coffee and bacon rolls took effect. As stated I only have the PicooZ helicopter for my willing helpers and me to put it through it's paces. The other items as well will probably be tested to near destruction as soon as they arrive. However the promised dates often stretch. I will do my best to tell you about them all before that day in December.