Naim CD's from Charlie Haden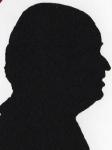 Every so often I tell you about my passion – not 'X' certificate – it's jazz. One of the best double bass players around is Charlie Haden, and, here are two CD's of his.
Naim have long had a method of recording called 'True Stereo' where only two microphones are used and the quality relies entirely on the ability of the sound recorder.
Very different sounds on the two CD's the first features Guitar and Bass and the second Piano and Bass. However those who prefer hard riding jazz stop reading now.
Heartplay Naim CD098
Recorded in June last year over three days in June last year at the California Institute of Arts. The two stars are Antonio Forcione on Guitar and Charlie Haden on Double Bass. This would be an idea distressing tool as I defy any stressed up jazz lover to remain so after listening to this CD.
It is 50 minutes of calming music and the first time anything approaching a faster tempo is reached is on track 6 Childs Song, but don't worry it does not last. All eight tracks are new to me and you need to listen again to start to hear the subtleties of the music. Yes it's two musicians of great quality playing two stringed instruments but on occasions they are linked.
Seven of the eight tracks are composed by either Charlie or Antonio with the exception the slightly more upbeat Childs Song that was by Fred Hersch.
The Capitol Sessions Naim CD025
This was recorded in the last century (not that old really) in 1999. Quite unusually for Naim releases it was recorded in a studio (that of Capital Records) as most are recorded in Churches or other such buildings. This CD was recorded over two days.
This time Charlie Haden on Double Bass and Mike Melvoin on Piano with Bill Henderson singing on three tracks.
A total of seventy two minutes of music on 13 tracks. Only two of the thirteen tracks were not composed by either Charlie or Mike. They are Haunted Heart by Arthur Schwartz and Howard Dietz and I Never Told You by Johnny Mandel.
Again relaxation music with Charlie's Bass setting the pace and backing - as well as fronting on occasions - Mike's piano. Lovely music however my soporific mood was broken on three occasions tracks three, six and ten by the voice of Bill Henderson.
I admit I am not a fan of the male voice but to me it totally changes the atmosphere, or course that may have been the idea. To me - as a man - few men can sing jazz well, Frank Sinatra could but was he a jazz singer. Certainly Tony Bennett and Mel Torme especially on the many recording he made with George Shearing one or two others spring to mind, a couple of others that doubled up with an instrument but I can think of lots who do sing and probably should not.
In the UK today a lot is made of Jamie Cullen I am not a fan, however I would probably go to a Ian Shaw concert as he has what I think a singer needs a voice that can be an instrument. Remember the voice is just another member of a group or band, a good example in reverse is Alex Garnett an excellent saxophone player who can sound exactly like Anita Wardell when playing together a perfect match musically.
You can hear samples from both the above CD's at the link below, both CD's are £12.98 when ordered direct or available from better jazz shops and sites.