Two Hasbro Winners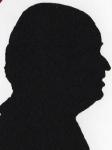 Both of the products reviewed here are new versions of old favourites. Monopoly using a credit card rather than cash and a 1990's version of Trivial Pursuits.
Monopoly Here & Now Electronic Banking
I am sure everyone beyond a teenager has played Monopoly and most will at sometime or other 'manipulated' the bank well that is probably not possible anymore as there is no cash everything goes on the credit card.
Other things have changed most - if not all - of the streets have changed, the wooden houses and hotels are very different now and the tokens are themed so no longer can you be the old boot but you can be a skate boot, a skate board or even a mobile phone. The railway stations are now airports, sad really but it's a game very much of the 21st century now. As an example land on the Income Tax square and it costs you - wait for it - £2million.
Suggested as suitable for 8+ - I certainly remember playing the original version at younger than that, however with everything being on credit cards now I suspect that this version is able to give the near teen a look into the future and no doubt the ability to mortgage properties will be something they will learn is a fact of life.
There have been lots of different versions - some featuring football grounds - but to me the streets of London is the original game and as this supports 2 to 6 players and still has London streets - albeit at hugely inflated prices - no Old Kent Road at £60. It is a product closer to today's values and with the credit card banker no chance of an easy cheat.
The price from the first link below is £18.94 with free delivery.
http://www.amazon.co.uk/exec/obidos/ASIN/B000G6JY0U/kelkoocpc-21/ref=nosim
www.monopoly.co.uk or www.hasbro.co.uk
Trivial Pursuits The 90's
This versions questions are all from the 1990's and divided into three tins 1990-1993, 1994-1996 and 1997-1999. There are a total of 1800 questions - and answers - spread through the three tins.
Trivial Pursuits is a very popular game and I was somewhat puzzled by the 15+ age group as many children younger than that have encyclopaedic knowledge of football, fashion and pop music. Many a pub quiz could be won with a twelve year olds input.
Another shock to me was the fact that this could be played by as many as 36 people at the same time. In fact I have no query with the 2-36 stated on the side of the box just the size of the room required to accommodate the possible 36 players.
The six categories of questions are GV, A, BN, RT, SV and WL. For your first question what do those five categories stand for. The answers are Global Village, A-List, Breaking News, Retail Therapy, Sound and Vision plus Winners and Losers.
An example from SV that I suspect most will know, 'What is the Japanese word for empty orchestra? Karaoke of course. Mind you they are not all as easy as that and certainly a lot of the RT were well beyond me, but then again perhaps the sixties is my specialist subject.
The box contains, 1 board, 300 questions, 3 card holders (the tins) 6 scoring tokens and 36 scoring wedges (just in case you do have room for 36 players) the all importance dice (die) and the instructions.
Doing my Internet search found this version for £22.95 including delivery, see link.
http://www.amazon.co.uk/exec/obidos/ASIN/B000CC3IEG/kelkoocpc-21/ref=nosim