Dream Toys 2006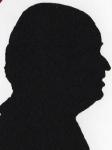 My annual trip to the Dream Toys event found new and enhanced toys, games and gadgets for kids both big and small for Christmas and beyond.
Prices of things on offer range from a fiver to hundreds. As always I try to find things that do not break the bank, mind you the report does end with one extravagance.
Lets start with one of the more noisy, Dare Devil Stunt set around £34.99 from Flair. It needs space and then with practice the motor cycle will jump the gap between the supplied objects, Evil Knieval style. Also from Flair comes Brain Trainer ideal for anyone who forgets things umm the price oh it's £29.99.
Tomy have been big in toys for the smaller child for years, now, Get A Letter is something for the slightly older child, various degrees of difficulty to suit most ages, it's a two player game at £16.99. Also from Tomy is Guya a round circular object that has the player perform a series of tasks and games involving the Guya brain it's £16.99
Mattel has TMX Elmo at £34.99, this is a large red (non scary) monster that has electronics that allows it to move, fall and even pick itself up again, it also giggles a lot. The large toy store in Regent Street London has predicted it will be their biggest seller this year.
Re-Creation next and a couple of things at the more reasonable end of the price bracket, Phlat Ball in a variety of sizes costing between £4.99 and £14.99, also Oidz a magnetic toy at £9.99 that also have sounds. Finally another from Re-Creation Grow an Alien, test tubes and gunk sounds great fun.
Hasbro have produced new versions of two old favourites Monopoly and Trivial Pursuits. The Monopoly is now an electronic game so money is now stored on a debit card so no chance for the banker - or anyone else - to suddenly gain unexpected wealth. The version of Trivial Pursuits is a 90's version so ideal for today's teenagers who started taking in knowledge in the 90's.
Drummond Park have both a board game and an electronic version of this years hit TV game show Deal or no Deal. I have the electronic version so a full review of that will follow shortly, the version I have is £24.99.
Another product to improve your Brain Power comes from Character Options is My Q (say it rather than read it to get the intended play on words) it will cost £29.99. Assuming I remember and they both arrive I will review it with umm oh yes Brain Trainer.
Finally the most expensive from my small selection Zero Gravity from Spinmaster Toys, this toy really can climb walls and it will cost £79.99.
There were lots of other things that no doubt will get lots of publicity a Lego set with an electronic brain that is well into three figures, others that are certain to fill the top twelve, reading through it I see that I have selected just two from that list, Deal or no Deal and Trivial Pursuits 90's.
Look for all the reviews of the items above in the time between now and Christmas providing the promises are kept to send the requested products. This does not always happen and I am still waiting for one item I requested at the Toy Fair in January.