Naim CD's a jazz lovers view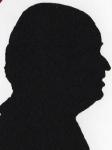 Two or three times a year a get the chance to tell you about my hobby Jazz, here are two further CD's from a label with a jazz section.
Another Side Paul Wertico Trio Naim CD093
Drummers that lead groups are quite rare. Here Paul Wertico leads a trio.
Paul Wertico on Drums and Percussion, John Moulder on Guitar and Brian Peters on Bass and on track 1 and 16 he plays Organ. This rather nicely brings me onto where it was recorded live - as are most Naim CD's. It was recorded in St Gregory the Great Church in Chicago Illinois. While Naim often record in churches and chapels this one seems a lot larger. However the acoustics are excellent and remember - for those reading one of these pieces for the first time - Naim use a technique called True Stereo where everything goes onto two tracks and by clever placement of the microphones there is no editing, in fact virtually a true live performance.
There are 16 short tracks with only one track topping 6 minutes - track 3 Little Creatures - and two further tracks topping 4 minutes track 4 A Slow Stroll Around A Black Hole and track 15 Beauty & The Beholder.
I suppose it sound most like a film soundtrack - a very interesting trio sound - certainly the drums do not dominate. In fact I would be hard pressed to say who was the leader out of the bass and guitar.
Reading the sleeve notes make no mention of a film so I must assume that as yet this is a film soundtrack waiting for the film to be made for it. Perhaps my favourite track - probably the most melodic - is track 8 Stick and Stones.
Conversations With Silence Mike Lindup Naim CD073
No problem about deciding who the boss is here as this is predominately a solo Piano album.
This is the sort of CD that you need to shut the door and pull the phone plug from the socket. Ideal for relaxing after that stressful day. 15 tracks varying in length from under a minute to two tracks at over seven minutes. There are in fact four tracks where there other musicians and as they are spaced out over the CD it always comes as somewhat of a surprise when they occur.
As far as I can see this was not recorded using True Stereo as the only mention in the notes is that is was recorded over a period of two years.
The four tracks where others are involved are track 4 Beautiful One, track 10 El Rincon Cubano, track 12 Waking Up To Love and track 14 Brasil 2000. While they certainly have something to offer programming the CD to obmit them certainly gives a more relaxing - dare I say soporific - environment.
All the Naim catalogue can be purchased direct at £12.98 each from the link below however most are also available from dealers. It is also possible to hear samples of various tracks from the artists pages on the Naim site.
Link for CD 1 http://www.thenaimlabel.co.uk/artists/wertico_cd093.htm
Link for CD 2 http://www.thenaimlabel.co.uk/artists/lindup_cd073.htm