It's All In The Game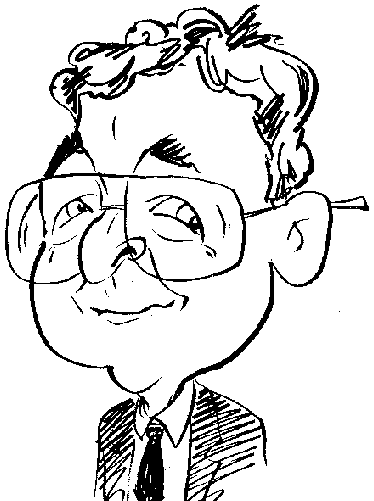 Howzat! For the umpire's decision on this new electronic cricket game – read on.
Despite England's lengthy injury list of the Ashes heroes (I was there every day of the final Test Match at the Oval and also the second day of Jim Laker's match when he took nine wickets against Australia at Old Trafford - mentioned purely to nail my flag to the mast as a cricket lover of old), cricket is a current hot topic. To help you fulfil the fantasy of representing your country against the "old enemy" or any other cricket-playing country for that matter, Radica has come up with Connectv Cricket. Judging by the packaging, this game is being aimed more at the couch potato adult market rather than the next generation of players hoping to thrill and excite us with their batting and bowling skills - although some of the advice given in the instructions and opening screen is more child-centric.
Connectv Cricket is a one/two player game that requires, as its title indicates, to be connected to a television set. In the box you get the main unit, representing the wickets; a bat in two sections that need to be clipped together; and a ball fixed to the main unit by a permanently attached lengthy lead. A second lead attached to the main unit provides the means to connect to the television via two phone style plugs. Either battery (6 AA required) or mains power can be used. Neither the appropriate lead nor batteries are provided.
Ideally you need a television set that has sockets for inputting video and sound. If your television does not have these sockets then you could attach via your VCR (you knew there was a reason for hanging on to such a device when you upgraded to a DVD recorder) or purchase an appropriate adapter for converting your television socket to the required connections. I must admit that I had difficulty initially in linking this game successfully to my main television with an adapter or VCR. Fortunately a smaller television set had the necessary sockets and the connection was made.
As mentioned earlier, you can play the game in one or two-player mode. With the former your opponent is the computer and you get to decide whether to bat or bowl first. There is a choice of one or five day match plus a tournament with skill levels ranging from club to international ability as you select the two teams, but not the players, taking part.
A great deal of practice will be required, whether batting or bowling, if my experiences are anything to go by. When batting you have a choice of blocking or trying to hit a run. Bowling gives you options to select from fast/spin; adjust the direction and length; plus apply off or leg spin. Minimal help of how to perform either task is given in the instructional manual. You do not have to worry about fielding as this is carried out automatically although very few fielders seem to be positioned in the outfield.
However, at time, you can see both umpires, surprisingly stood at the same end as the bowler - so no chance of a stumping. Any appeals by the fielding side always seem to be answered in the affirmative while wides and no balls are common when I was bowling just as hat-tricks (three wickets in successive balls) occurred regularly when I take hold of the bat.
The game's graphics are hardly likely to win awards for realism and the audio is adequate at best. But having said that, the game does have a certain charm for cricket fans such as myself. It would be best suited to a party atmosphere or group activity. Games can be saved using the product's built-in memory in order to take a break for refreshments. Connectv Crocket has been priced at £39.95.