DigiFusion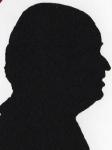 Review controls
This is a twin tuner PVR (hard disc recorder) with built in Freeview so you can record two channels at the same time, or start watching something from the beginning after it's started, and, lots more.

There are lots of hard disc recorders about, some are analogue, a few are digital but this unit marketed by Evesham Technology has built in Freeview (so no other box is required) and best of all it can record two separate channels at the same time. Because of the loop through you can still watch an analogue channel at the same time. Perhaps even more amazing while you are recording two channels you can replay something previously recorded.
The unit itself is quite small especially against a standard video or hard disc recorder. It is 36x26x4.5cm with cables inserted. The setup is straightforward just insert the aerial lead, the fly lead to the TV and the SCART cable, SCART cable not supplied but Evesham will be delighted to sell you one should you require it.
Given the dimensions you should not be surprised that the power brick is external and once you have inserted the lead from the brick into the unit insert the lead from the brick into the mains plug. The unit turns on and begins the job on tuning to all available digital channels in my case 60 TV and 24 radio. Assuming you have the TV turned on it automatically changes to the AV channel and you can watch the process.
An ideal time to insert the 2xAA batteries into the 41 key remote control. There are only three buttons on the DigiFusion box but I never used them during the whole period of the trial. There is also no on/off switch as it is designed to be left in standby as it downloads updates to the 14 day programming guide overnight. This is the one feature that you will not be able to use on day one it is clearly stated in the 48 page user guide there is also a separate sheet stating this in the box. However from day two on you can program from the Guide up to 14 days in advance, when the program is recorded the details are included with the recording in the Library and you can even have snapshots at 5 minute intervals so if you have watched part of a program you can return at a later time from where you finished watching.
I would recommend that you read the manual from cover to cover, some features will be standard others will certainly be new and the manual explains them all clearly.
If I had any problem it was with the remote as when in the menu sometimes that exits to the next level and sometimes it's the cancel button that is in a totally different section, also the line of keys above the back/forward/stop are easy to press in error. However this is just my perception and after a few days I had it working as I wished albeit with the manual sitting beside me as a backup. I started by entering everything from the menu button but as there are Guide, Calendar and Library buttons this just added a level of control.
This was the first stand alone twin tuner unit I have reviewed and it takes a while to get used to being able to program two items that clash or even run concurrently but it works fine and there is no loss of picture quality. In fact I even tried watching something previously recorded while recording two items again fine and even switching to an analogue channel and watching while the two recordings were in progress again no problem. I assume there must be some sort or aerial booster inside the unit as otherwise I would certainly expect less than perfect images.
As a scenario, say you are watching a program that ends at 8.30 but also want to watch a two hour program that starts at 8.00. Currently what you probably do is record the last 30 minutes of program A and watch it after program B has finished.
With the DigiFusion unit you could record program B from it's start at 8.00 and rewind it at 8.30 after program A has finished. If this is a program on a channel that has adverts you can probably manage to catch up during the program and probably finish at more or less the same time as you would if you had watched from the start. The fast forward is rock steady and can be worked at up to 64x personally I find 16x goes through a four minute advert break very quickly. Be careful using this method to only use the back/forward/play keys and of course do not stop the recording.
Another feature is that if you are watching a program live and the phone goes or someone comes to the door you can just rewind live TV up to half an hour assuming you have been on that channel for half an hour, this process happens even if you are not recording it's an automatic process.
There are two products a 40GB and an 80GB version, while this may not seem huge by some other capacities out there the compression method used means that 80 hours of recording is easily possible on the 80GB version. This is a great product and if you are still using a video recorder and do not have a Freeview box - assuming digital reception is good in your area - then this is a no brainer bring your analogue TV into the 21st century and stop any arguments about what to watch and or record.
The DigiFusion FVRT200 is available from the link below at £174.99 inc delivery. Without the very slight design problems with the remote it would have been in line for a 5x5 award, however a few days of use and these are not a problem.
http://www.lowestonweb.com/Products/DisplayInfoMain.asp?e=57C4FC96-C7F4-48B4-9A42-42DC276BF67B