Alba DVD Recorder RDVD1001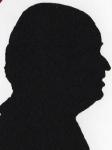 Review controls
A sub £100 DVD Recorder not so very long ago you would not have found many DVD players in that price bracket.
This is quite large at 41x41x7cm with cables inserted. Several units I have seen are thinner and certainly less deep but they do cost considerably more than the Alba.
I was very pleasantly surprised at how easy this was to setup. Plug in the aerial and the SCART lead and turn on. It then scans channels and finds not only the five terrestrial but also my cable channel even though it was switched off. Set the time and date and you are ready to record certainly less than five minutes in all. Regular readers will know the problems I have had with certain other units.
The channel 5 signal in this area is not great and some units fail to tune it, there is no manual tuning but if it found channel 5 here then any signal of less strength is likely to be useless.
This unit uses DVD +R and +RW to record, a lot of other units use -R and -RW. It will play just about any DVD format as well as VCD and CD's. Playing back shop purchased DVD's was fine.
There are four recording speeds XP, SP, LP and EP some other units have only SP and LP. The relevant recording times on an DVD +RW disc are 70, 135, 253 and 365 minutes. I found the LP reasonable but the EP was not really very good. None were up the standard of professionally recorded discs, but you should not expect this on a sub £100 system.

Every system has a different method to record, replay and more importantly on '+RW' discs delete data. However after a few uses it becomes simple. The one small gripe I have is that 'Edit Disc' is always greyed out unless the disc is clear (called a new disc) and then it is not really required. However for those recording once to 'DVD +R' it does have a purpose, to finalise the disc.
The sub menu of the Display option of the 46 key remote control is how you free space on DVD +RW discs a feature not often available as with most units you can only record and wipe the whole disc.
There is a sixty page manual that should explain everything that you need to know.
I found slight interference on BBC 1 when viewing via the Pass Through option however this was only noticed as I normally have excellent reception. BBC 2, ITV and Channel 4 seemed unaffected and as stated my Channel 5 signal is not good anyway.
Should you be looking for a reasonably priced DVD recorder then this unit must surely be very near the top of your list. While I have seen better recordings using 'LP' they were on a unit costing twice what this one does. The list price is £99.99 but it is very new so you will need to look around to find it.