HomeMonitor HD Pro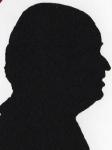 Security in one form or another is a big market. Here I am talking about home security in this case an easy to install and setup solution supplied to me with a single camera but the software with it is able to handle many more cameras.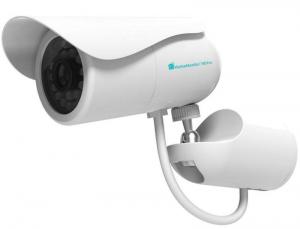 click image to enlarge
The outside of the box has a simple strap line, "Connect a camera, create an account, see your stuff".
They go on to say "The only cloud camera that stores the last seven days for free, with no subscription'
So lets see how I go in proving the claims made above.
The camera itself is 12cm long and with the light shield is round at 7cm. The supplied wall mount fits underneath the rear of the unit and can protrude by up to 5cm. There is a 1metre Ethernet cable and a 3metre power lead in the box. Also supplied are two screws with rawplugs to attach the wall mount and an Allen key to adjust the angle of the wall mount.
Finally the box contains a 16 page Quick Start Guide.
Before you start drilling holes work out the best place to fit the unit and while finding a power point for the mains within 3metres may not be difficult the 1metre for the supplied Ethernet lead might well be a problem but you can buy longer Ethernet leads. A 5metre lead should certainly be enough for most people to get a good position. Other options are to use Wi-Fi or Power over Ethernet but do check that the Wi-Fi reaches the position you wish to fit the camera.
Once you have located the best position fit the camera, connect the power and Ethernet lead to the unit and then go online to create an account.
While creating your account the camera goes through a startup procedure and once happy it will show green.
The HomeMonitor only works over 2.4GHz networks.
The fitting instructions are very detailed and have good illustrations so providing you can use a drill you should be able to do everything required.
Remember that the view from your camera is fixed so give it a good field of view with nothing to trigger a false alert like the branch of a tree. Other things to consider sunlight, IR lights pointing at glass and street lights. The unit works perfectly well in infra-red mode giving monochrome images and in daylight you get colour images.
If using it indoors it is best to set it to work above floor level so a cat or dog does not trigger an email alert.
If you receive an alert to your SmartPhone then you can go to HomeMonitor Portal to see if action is required, as an example a Window Cleaner working would trigger an alert but if you knew they were due you would hardly want to notify the police. If you have ROKU there is even a channel on your Smart TV and as an example you can see who is at the door without leaving your arm chair if that is where your camera is trained onto. There are dedicated Apps for iOS and Android and of course it works on PC's and MACs.
The portal can work with more than one camera and any alerts are saved for up to seven days without charge.
The HomeMonitor HD Pro is available from the link below for £189.36 with free delivery.
http://www.amazon.co.uk/gp/product/B00K4NLF2K?ie=UTF8&tag=gadge0a-21&linkCode=as2&camp=1634