Rollei Selfie Sticks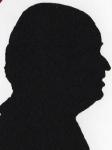 If you have yet to take a Selfie then you are in the minority, while the original idea was to snap yourself with a 'star' be it sport, fashion or movie it has now become a thing even for a night out with your friends but how do you get everyone in?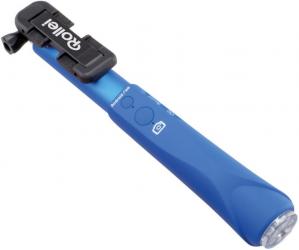 click image to enlarge
Rollei have brought out a range of four to let you telescope your arm and they sent me two of them to be given the once over.
Rollei Selfie Stick 4 Life
This does far more than extend the length of your arm. In sheer distance this gives you up to 90cm beyond your own arm stretch and as it connects by Bluetooth – for either iOS or Android – this means you should be able to see over the largest person in front of you to capture still or even video.
There are five extensions on the basic 20cm length. It has a rubberised handle 12cm as the rear part of that length. The back of the base has a wrist strap and a tripod screw in the centre so this can extend the distance even more.
Your shutter release is a button on the rubberised handle but do remember there will be a slight lag between you pressing it and the shutter working as the signal goes via Bluetooth, the normal Bluetooth proviso of 'up to 10 metres' applies. The right side of the handle has a micro USB socket – a 15cm micro USB to USB lead is supplied – to charge the 120mAh battery that is built in, this is stated to work for up to 100hours in standby. The handle also has a small on/off slider.
While it is of course fine for capturing large groups of friends it is also useful for seeing where your view would otherwise be restricted like at the back of a crowd.
The simple spring grip should hold all SmartPhones up to 7cm wide; in practice this probably means those with screens of 5inch or less. I tested it with my own phone that has a 5inch screen and one I am currently testing that has a 4inch screen both were held perfectly in place.
The Rollei Selfie Stick 4 Life is available from the link below for 44.99 Euros.
http://www.rollei.com/products/tripods/smartphone-selfie-accessories/selfie-stick-4-life,p263016
Rollei Selfie Stick 4 Fun
This is a simpler device it still extends by four pull out and twist extensions to give up to 90cm extra length for your arm but there is no Bluetooth so you have to either start recording video or set up a timer before your phone leaves your length of reach.
Just like the unit above there is a wrist strap at the end of the handle which also has a tripod screw in the base.
The grip is also rubberised.
The grip at the far end of the stick works in the same way on a strong spring and again it held my 5inch screen without problem as well as the screen of the 4inch phone I am testing. But those with bigger phones wider than the '7cm wide' statement will probably not be suited.
Both units are available in a range of colours.
The Rollei Selfie Stick 4 Fun is available from the link below for £24.95 with free delivery.
http://www.amazon.co.uk/gp/product/B00V3I08HS?ie=UTF8&tag=gadge0a-21&linkCode=as2&camp=1634