D-Link at Home Security Viewing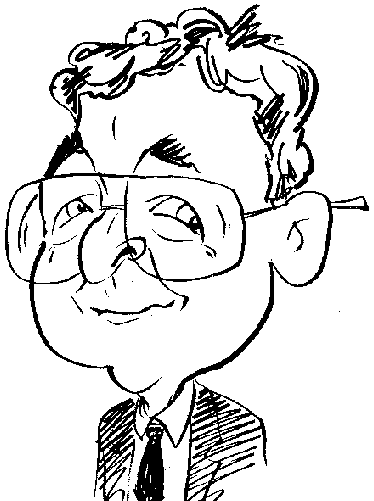 Of late I do seem to have been on some sort of security based agenda. First it was the Piper which, true to its name, could emit an almost ear-shattering warning. Next in line came the Swann Pan & Tilt camera which offers a range of remote adjustment features but initially seemed reluctant to download a firmware upgrade. Now it is the turn of D-Link's HD Wi-Fi camera which forms part of the mydlink Home initiative.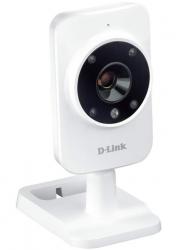 click image to enlarge
Rather simplistic in appearance, this a Wi-Fi camera device for keeping a watch over what is happening in a specific area of your home while you are away, adopts a fairly neutral while colour scheme. The unit's consists of a small stand on to which you clip the camera module. Overall the appearance is a bit like a temporary miniature roadside traffic signal with dimensions of 120 x 85 x 60mm (H x D x W). With its plastic casing, this Wi-Fi camera is rather lightweight making me a little concerned that it could be easily knocked over without too much trouble. For a more secure positioning, you could go for the wall mounting option.
Physical controls are kept to a bare minimum. Located at the rear of the camera module are buttons marked Connect and WPS allowing for either a manual or automatic Wi-Fi set up. These buttons are positioned either side of a micro USB port which acts as the connection for power. An appropriate lead is provided along with an adapter with both two and three-pin slot in plugs.
This security device requires the free mydlink™ Home app to be installed on a mobile device whether of the Android or iOS persuasion. This app can be downloaded from the App Store or Play Store.
Your first task with this app will be to log into your free account or create one if there is not one already in existence. The account requires a current email address and password plus activation via a visit to a website URL provided by an email to the address you supplied for the account. This procedure did cause one slight hiccup as I kept on receiving messages reminding me to activate my account when I had already done so. Shutting down and then restarting the app caused the problem to disappear.
Once you have introduced the Wi-Fi camera to the app, which can require a few seconds as they check each other out, you can rename the camera from its default designation to a more appropriate name and change its icon as you select from the images that are stored on the mobile device. A letterbox view of the current scene will be beamed to the mobile device.
Clicking on this live feed brings up a tool bar at the bottom of the screen with options to toggle sound on/off, grab a scene image, switch between auto / night /daytime viewing plus view information regarding the feed. This information can contain the resolution, frame rate and file type. Accessible from the top of the screen are options to adjust motion and sound detection options. You can define the viewing area from the current scene and raise or lower the bar to bring sound detection into play.
You can create rules to help govern what happens when certain events take place. These rules are basically simple and offer little in the way of user options as you work from a wizard-led procedure. Basically you are just deciding whether an alert message should be sent or not when motions and sounds are detected. The messaging feature makes use of the handset's built-in Push technology to send a clip of the event.
There is more choice when it comes to scheduling. You have the options to select from two basic and three advanced type settings. The basic options allow you to define a set period during which the camera will be working by defining the start and end time for a single period of watching. You can also select the days of the week when the camera will perform its task. With the Advanced setting you are presented with a chart that allows you to set multiple periods of watching on specific days.
With this particular device you do need to put some thought into its position within the area it will protect as it has a fixed viewing angle that can not be adjusted remotely. You will not be able to move the camera is see what is happening slightly off-screen by panning as you could with the Swann product. This does limit the use of this device to basically a fixed scene view.
Currently the mydlink Home HD Wi-Fi camera is listed by Amazon.co.uk priced at £89.12.
http://www.dlink.com/uk/en/home-solutions/view/network-cameras/dcs-935l-monitor-hd