Samsung Galaxy S4 Zoom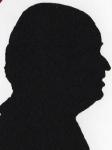 My first task here is to find a category to place this in. It could be computers, PDAs, Phones or the one I choose Cameras. The reason is it has a proper lens and 10x optical zoom but it is also an Android device doing all that does as well.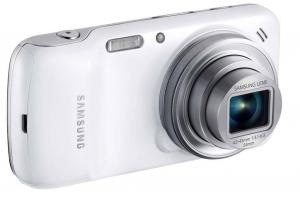 click image to enlarge
It is 12.5x6.5x2.5cm and weights 210grams. The width is when the unit is off or not being used in camera mode, with the full 10x zoom in use this figure increases by 4cm.
You can use it to capture selfies in 1.9MP, 1.3MP, 1MP or VGA. Using the standard lens to capture images there are ten different resolutions available. 16MP, 14MP, 12MP, 10MP, 10MP, 9.2MP, 5MP, 3MP, 2MP and 1MP these are in a range of sizes 4:3, 16:9 and 3:2.
There are seven different video sizes 1920x1080 @30FPS, 1280X720 @60FPS, 1280x720 @30FPS, 640x480 @60FPS, 640x480 @30FPS, 320x240 @30FPS and 176x144 which is the limit for MMS.
Everything is changed/set from the screen and you should work out where what is and how to change things before trying to capture a special shot as knowing exactly where to touch is not always that easy.
This is not a camera for instant on, of course most will just blank the screen and then a screen swipe and you are back in the action where you were. However you should know that from switch on to being ready to capture an image is 25 seconds. The shutdown time is 10 seconds.
There is little to see around the edge of the unit the left side has a headphone/earbud socket. The top has on/off and volume rocker bars and at the other end the shutter release. The right side has the micro USB cable insertion point. This flips open with the use of a fingernail and behind it is where you insert a micro SIM. The base has a door behind which you insert a micro SD card for storage.
Finally the face has the 4.3 to 43mm lens with adjustment for zoom around the lens bezel and the flash that is above and to the right of the lens and is never closer than 4cm to it.
The viewable screen is 10.5x5.5cm which gives the notional diagonal imperial measurement of 4.3inches. The display is 960x540.
The front screen is a little different from most Android units having a digital clock, local weather and day/date with just two lines of three icons below these items. They are Camera, Gallery and Internet and Phone, Contacts and Messaging on the other. You need to swipe the screen to get to seven more icons in the three rows to be able to access all the other Apps control and these are listed in the single column alphabetically.
To use the other functions such as PDA, Phone, viewing Emails and trawling the Internet is possible and works without problem.
Images taken with this as a camera were very good even at lower resolutions and this could well answer the needs of lots of people. It seems that Apple and Samsung have continual court cases running and no doubt if you favour one you would not buy the other. I see very little Apply kit as their PR in the UK does not loan kit, I do get to see Samsung kit and it seems good and works well.
The Samsung Galaxy S4 Zoom is available from the link below for £228.90 including delivery this is sold SIM free.
http://www.amazon.co.uk/gp/product/B00DNZOHGC?ie=UTF8&tag=gadge0a-21&linkCode=as2&camp=1634