Panasonic Lumix TZ30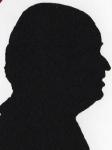 Review controls
A small digital camera from a company that does a whole raft of electrical items which naturally include cameras. This is perhaps one of their smallest as they also do a range of DSLR units apart from the pocket Lumix range.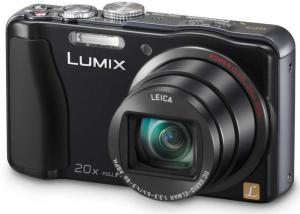 click image to enlarge
The Panasonic Lumix TZ30 measures 10x6x2.5cm and weights 206grams. Almost anyone of a 'certain age' will have heard of Leica lens and Panasonic still use them. This small unit has a 24mm wide capture ability 20x optical zoom and takes a 14MP image.
The right side has a door behind which is an HDMI out socket above this is the anchor point for the supplied wrist strap. The left side is clear. The base has a door which hides the solid battery and any SD card you may use.
The face has the lens with the bar flash mounted above and to its right this is never nearer than 4cm to the lens.
The top has twin microphones, a ten position wheel, then the shutter release which has the wide angle / zoom control around it. Next is the quick video button and finally the on/off slider. This leaves the back which is dominated by the 6.4.5cm TFT that actually looks bigger as there is a black frame around it. To the right of the TFT is the thumb point and to the right of this the capture / view slider switch. Below this the exposure/map button and then the ubiquitous five position joystick and finally the display and Q Menu buttons.
Want to know where you took your images then this unit has GPS built in however be warned if you leave the radio on all the time it will drain the battery quite quickly. Better to have it on only where you are shooting. Be warned if you want to know where you are using a built in map you need a large SD card as the file that needs to be copied from the DVD is 6.3GB. So you will really need at least a 16GB card in your camera.
As with almost all cameras the longest video you can capture is a tab under 30 minutes – all to do with tax rates – and these are in AVCHD at either 50p or 50i both give excellent images but again video takes a lot of card space.
Zooming in or out while capturing video is often hard – or even impossible – here it works seamlessly and the sound hardly registers on the video even when there is no real external noise. For a camera it's a brilliant camcorder.
It can capture 10FPS in full 14MP mode and 40FPS at 5MP which for still shooting is extremely rapid and quality is fine. Even more impressive is the ability to shoot 5FPS (for up to 12 images) with continuous auto focus.
The possible modes are 14MP 4320x3240, 5MP 2560x1920, VGA 640x480 these previous three items are all 4:3 mode. In 3:2 mode 12.5MP 4320x2880. In 16:9 mode 10.5MP 4320x2432 and in 1:1 mode 10.5MP 3232x3232.
As I always state – probably to the point of boring regular readers – do not expect anything like 20x zooming to give great images if you do not brace the camera, a decent tripod is a great investment and even a monopod gives good results.
Low light shooting was okay and flash images were better than expected given that the TFT tends to show them as overexposed, however when viewed on a PC the results were quite acceptable. This is a good camera at a reasonable price; it is also a reasonable camcorder with good zoom control all in all certainly worth considering.
The Panasonic Lumix TZ30 is available from the link below for £289 with free delivery.
http://www.amazon.co.uk/gp/product/B0073CD6AE?ie=UTF8&tag=gadge0a-21&linkCode=as2&camp=1634
http://www.panasonic.co.uk/html/en_GB/Products/DMC-TZ30/Overview/8616234/index.html