A High Definition Camcorder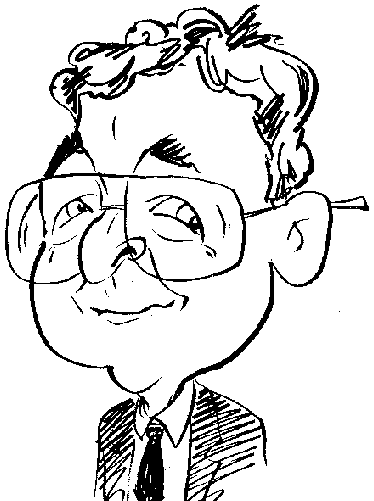 Review controls
Heavily involved in the high definition arena, despite some setbacks, Toshiba has developed a camcorder to take advantage of the technology.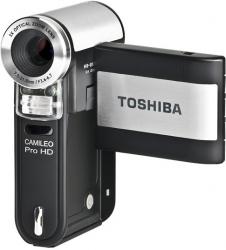 click image to enlarge
Many more years ago that I care to admit, I spend an enjoyable summer season as a beach photographer at a local holiday resort snapping away at holiday makers in the hope they would purchase my photos. The camera, a French Sept, was a converted movie camera designed for heavy duty work and had a clockwork motor. It was certainly heavy enough to double as a weapon of considerable destruction. How things have changed as I look at the Toshiba Camileo Pro HD camcorder. Measuring 70 x 110 x 33mm, with a weight of 180g, this handheld device is just about small enough to fit in a pocket but why bother when a soft pouch with belt loop is included in the box.
While Toshiba may have laid the HD DVD format to rest, the company has obvious plans in development for HD (High Definition) products as can be seen with this particular offering. However I would suggest that maybe the inclusion of 128MB of on-board memory would be considered frugal, even derisory. Fortunately support has been included for the higher capacity SD format of up to 32GB with the card slot tucked away in the battery compartment. However it should be pointed out that the use of a memory card, while increasing storage capacity, does block access to the internal memory when it is in use.
Toshiba has opted for a more functional look to the Camileo Pro HD device. Fitting comfortable in the hand (must remember to keep my finger away from the lens), this predominately black device has a flip-out and twist 2.5-inch TFT LCD screen that automatically turns the unit on when released from its compartment. The screen display a reasonable image in various lighting conditions although some fuzziness and light adjustment was noticed when rapidly moving the focal point in either a vertical or horizontal direction. Zooming in and out was generally smooth if a little on the slow side – not a bad fault in itself as it gives you more control over the appropriate level. Various icons are used to indicate the current settings and while these icons are adequate for the purpose, you would never consider them to be high definition.
This camcorder features a 3X optical zoom lens (7.5-21.5mm/F3.6-6.7). You will be able to capture video at 1280 x 720 @30fps. Of course for some situations you might not want this high setting and the Camileo Pro HD does offer alternatives. You can switch to DVD quality of 720 x 576 @30fps, VGA at 640 x 480 @30fps or, for web content, CIF at 352 x 240 @30fps. The unit's 5 megapixel CMOS sensor can capture still images up to 8 megapixel after interpolation. Situated beneath the lens is the flash.
Positioned down the rear of the device (actually facing you when capturing content other than yourself) are various buttons and controls. Surrounded by status and charging LEDs plus Mode and Menu curved buttons is a stubby joystick for selecting flash, white balance and macro mode plus navigating through various user-defined settings. The Mode button gives access to settings, camcorder, My Works and voice recorder. Included among the various Menu options are video, picture, night shot, video light, effect and exposure. Sandwiched between buttons to capture a still image and start/stop video is a slider zoom control. AV Out/Earphone and concealed sockets for USB and HD Out connections complete the layout for the rear of the Camileo Pro HD.
The on/off switch is located in the screen recess compartment. By opening/closing the screen you automatically turn on/off the device. I certainly appreciated this feature. Running down the left side of the screen are controls for selecting and previewing video clips stored on the device. There are also options to transfer the content to your computer or view then via a link to a television.
Along with the camcorder device, Toshiba has included various lead in the box. You get a USB lead, power lead, AV cable, component video cable, ear-bud style headphones, wrist strap and remote control unit. Separate CDs for various Toshiba utilities including HD-DV Decoder and Photo Impression, and a copy of Nero 8 Essentials.
While the Camileo Pro HD camcorder is not going to seriously challenge some of the higher priced HD models in the marketplace, it does provide good performance with a range of features that will appeal to those on a limited budget. I have recently seen an advert for this product with a price of just under £100.
http://www.misco.co.uk/applications/SearchTools/item-details.asp?EdpNo=316445&Sku=143646