Ricoh Caplio R1v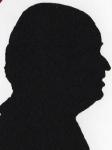 Review controls
Sometimes you love something on sight, occasionally it's the reverse, however what is unusual when you dislike something and then with use like it so much you wondered how you ever disliked it.
The camera is 10x5x2.5 in black and silver and it looks – unexciting – that in itself is no crime, however all the early signs are no better, it is supplied with a pair of standard 'AA' batteries, it has internal memory, it can use an SD but none is supplied, and it is not supplied with a case. At this point I was depressed what other minus points would I find.
It seems none, and, as I used it the dislike disappeared and soon became like and then more. To begin with the optical zoom is 4.8x (not the standard 3x) yes the unit is small but that means it fits easily in a pocket or purse. Yes it is plain looking but that probably means you will be less likely to be mugged for it. Yes there is no SD card supplied but as they are so cheap – I have seen 512MB ones for less than £50 – buy one or more yourself. Most manufacturers only give a 16MB card anyway. A case would be nice mainly to stop scratching the TFT screen, the lens is safe as that is automatically covered when the unit is switched off.
The 12MB of internal memory can store between 6 and 127 images dependant on size and compression mode used. This unit has 'F' and 'N' fine and normal, it has three resolution modes 2560x1920, 2048x1536 and 1280x960, there is also the ability to save in VGA but that only has 'N' mode. There is a further Text Mode where images are saved in either of the top two resolutions but saving is optimised for showing of text. Finally as with most modern digital cameras it can also take short movie sequences at 320x240 or 160x120 however your 12MB of internal memory will take only 18 to 67 seconds of movie.
The rear of the unit has a three position setting, video, still or sound. The latter is a lot more frugal with space and just over 26 minutes of sound can be stored on the 12MB. If you put an SD card in images/movie/sound can only be stored on that. So should you fill it up – less likely unless you buy a small one – then you would need to remove the card to use the 12MB of internal memory.
Perhaps the part that has impressed me the most is the menu structure and the logic – ease of use – that means most items are only one level down. Changing resolution and or compression is simple. However it is other things like white balance, exposure correction and ISO sensitivity all are quickly changed via the 'ADJ' adjust button one of seven on the rear of the unit to the right of the 3.6x2.8cm TFT display, in normal or poor light this is excellent but in strong sunlight it needs shading. You can take images by using the TFT display or the viewfinder.
I found the flash excellent and it worked well in all conditions. Perhaps most important I was more than happy with all the images I took both inside and outside in rain and sunlight together with the zoom make this initially disappointing unit well worth considering. 5Megapixel and 4.8x optical zoom, using a pair of ordinary 'AA' batteries is not state of the art but if you always have a spare set in your pocket they are a matter of seconds to change. The manual is 156 pages and entirely in English so you get good amount of assistance to see exactly what can be achieved. Using web searches I found it advertised for as little as £178.98 inc post and packing.
http://www.ricoh.co.uk/products/showrecord.cfm?NODE=369&topnode=369&KEY=CAPLIOR1V&KEYWORD=&MAXPRICE=&ORDERBY=&QUANTITY=10&STARTROW=1&camefrom