A Portable Scanner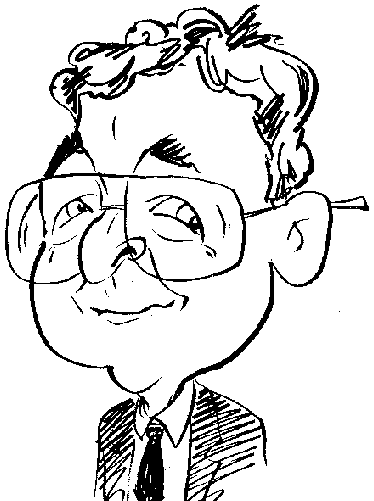 Review controls
While standalone flatbed and All-in-One devices can cope with many scanning tasks, sometimes you need a more specialised piece of equipment to handle this aspect of your document management needs.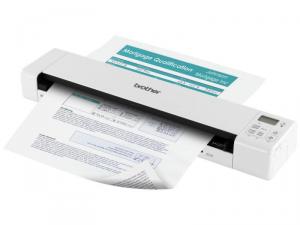 click image to enlarge
The Brother DS-920DW is a device described as an "anywhere, anytime, portable scanner". As the "DW" part of the product's model number might indicate, this scanner offers both Duplex or double sided scanning and wireless connectivity. While this is not the kind of devices you are going to slip in your pocket unless, of course, you normally wear a lab coat or something similar, this scanner comes with a carry case, battery pack and an option to store its scans on an SD card which all tend to indicate that this product is mean to be used in various locations away from the normal workspace.
Included in the box along with the scanner unit are a number of accessories. You get a small Li-ion battery pack for providing power to the unit when away from a fixed power source. A micro-to-standard USB lead is provided for charging this battery pack and also linking the scanner to an available computer. There is also a 4GB SDHC card for storing documents scan when in the field and a soft carry case to keep everything neat and tidy when on the move. Brother has also provided a calibration sheet, cleaning cloth, software DVD and a Quick Setup Guide and supplementary documents.
The Brother DS-920DW has an elongated box shape. Its dimensions are 308 x 67 x 42mm (W x D x H) and weighs in at 530g. Predominately white in colour, this portable scanner features a battery compartment on the right side of the unit along with a switch to turn on or off the WiFi capability of the device. On the opposite side of the unit is a micro USB port for use when either charging the battery pack or linking the scanner to a computer.
The front of the scanner house the SD card slot and the entry opening into which documents to be scanned can be inserted. This opening has a moveable paper guide lever while clearly marked paper sizes, ranging from a business card up to A4 documents, make it easier to adjust the opening for the delivered documents.
For more adjustable settings, this scanner feature has a control panel on the top right of the scanner. Featuring a small LCD window providing feedback regarding settings and status, this control panel has buttons for toggling between colour / mono, one / two sided scanning, and PDF / JPG format for the resulting scanned document. There is also a Menu button which deals with tasks such as setting the date and resolution or formatting a new SD card for use with the scanner.
Rather than limit the use of the scanner to a fixed set of circumstance, the DS-920DW can work with various partnerships when scanning documents. At the most basic level, this device can be set up to direct its scans to the SD card where they will be stored. The card can then be removed and inserted into an appropriate device to read and access the scans for further use.
The DS-920DW can be linked direct to a computer via the supplied USB lead. Documents can then be scanned using one of the supplied tools available for Windows and Mac users. These tools include TWAIN, Nuance PaperPort, Button Manager V2, Presto! BizCard 6 and BR-Receipts. Depending upon the choice of tools, they are options to direct scans to a particular folder, either private or shared, email client, specific application, printer or FTP server. Detailed instructions on how to carry out these varied tasks are to be found in an electronic version of the User Manual on the software DVD,
As mentioned earlier, this scanner has its own Wi-Fi network capability. You can add appropriate devices, such as a laptop, tablet or smartphone, to this Brother network. This operation will require the entry of a password with the default option being provided on one of the accompanying documents. You are advised to change this default offering to one of your own choosing to improve security.
Once set up, the Wi-Fi connection will provide the necessary link to access the scanner's website using the browser of whatever device you have connected to the scanner's network. Protected by a user name and password, this website will allow you to access the scans stored on the SD. You can also use this website to make adjustments to various settings and set up a BOL (Brother Online) account, which features a mixture of free and paid-for services, so that you can store scanned documents online.
There is an option to turn off the Wi-Fi feature at the flip of a switch. This act will be necessary in some circumstances as certain modes of the scanner will only work when the Wi-Fi feature has been inactivated by the user. Wi-Fi needs to be turned off when scanning to a computer.
Brother DS-920DW Portable Scanner

| | |
| --- | --- |
| USB | 2.0 |
| Wireless | 802.11 b/g/n |
| Energy Consumption | 2.5 watts in operation |
| Scan resolution | 1200 x 1200 dpi optical |
| Single mono A4 scan | 10 seconds |
| Duplex mono A4 scan | 10 seconds |
| Single colour A4 scan | 10 seconds |
| Duplex colour A4 scan | 10 seconds |
While offering a range of features for different type of scanning tasks, the Brother DS-920DW is more suited to a business environment rather than a home base user. The product's price of £204.00 certainly reflects this type of usage. This scanner requires a Windows XP or Mac OS X 10.7 environment and later.