HP PhotoSmart 475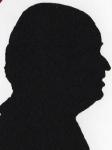 Review controls
This is not just another 15x10 photo printer, it can print far longer 'Panorama' and even 18x13cm images, these images require you only to insert the paper nothing else.
This is one of the smaller photo printers I have used. It is 23x10.5x11.5 when closed, but not that much bigger when open the depth increases by 12cm and the height by only 4cm. It can be run by an optional battery and even has the (optional) ability to print images via Bluetooth.
In it's base configuration it can print 15x10cm 18x13cm and 30x10cm (Panorama) prints. Input apart from optional Bluetooth is from a PC, direct from camera via PictBridge and from a range of camera card types it can even print via infra red.
However apart from Panorama prints that require a couple of button presses from the menu all printing is just a matter of inserting the paper in the input tray at the rear and telling it to print the desired image. So you could print an image 15x10cm and then put the larger size 18x13cm in select an image and it will automatically print that size.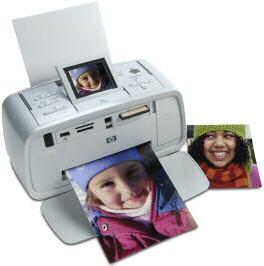 The unit is silver, silver grey and grey. The rear has an output so you can show a screen show of images on a TV, a USB connector and the power input. All the other controls are on the top of the unit. There is a huge 6x5cm TFT display with six buttons to it's left and seven buttons to it's right with a large on/off button in front of it. All are well labelled. The one at the front of the TFT is the on/off pressing this not only does the expected it also opens the paper input and output trays.
There is another feature that I have not come across on other small format photo printers an internal hard disk of 1.5GB that you can store images from your camera, camera cards or pen drive on. Then at a later stage you can print them direct from the hard disc should you wish.
Printing a 15x10cm image takes around 90seconds from start of printing, printing an 18x13cm image takes just on 120seconds while panoramic images take around 190seconds and the stitch mode from within the printer is excellent. The printing process also detects red eye and can remove it should you wish. There are many other added goodies from the menu, tasks that you often needed extra software and a PC to perform.
This unit is a million miles from the first 15x10cm printers that did just that, they had no extra abilities. This unit can manipulate and even add a frame or border to your image should you wish, check the link below to HP for more details.
The images printed were excellent and certainly on a par with anything from professional printing. With 3megapixel cameras taking images that all but support A4 images getting a 15x10cm or even 18x13cm image from them is a breeze. It should also be possible to print a good portion of a image without pixcelization.
Certainly this is a portable printer it is well under two kilos even with the optional battery installed in it's base. I tested it with and without the battery (around £50) and my feeling is unless you need to print often away from mains power the battery is a luxury.
Doing my normal searches found the best of £149.99 (this is still very new) plus delivery.
http://www.shopping4cameras.com/products/details.cfm?PRODUCT=Q7011B&refer=klk
http://h10010.www1.hp.com/wwpc/uk/en/ho/WF05a/5043-5683-5807-5807-12175288-12175314.html