AVG PC TuneUp 2015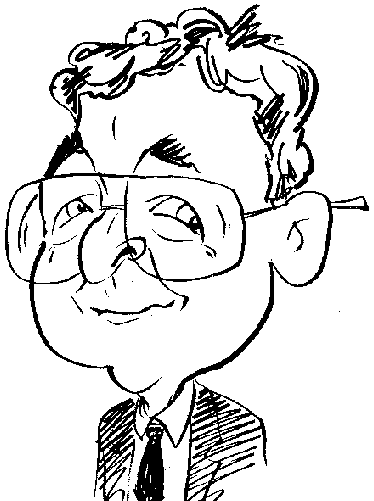 It is good bye and hello to a software application that has formed a regular part of my computer system for a number of years now.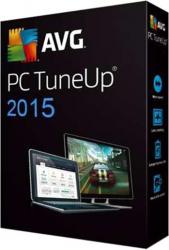 click image to enlarge
Over the past few years, TuneUp Utilities has formed a regular part of my main work system. Often working in the background, this particular software application has proved invaluable in ensuring that my work schedule could operate with the minimum of disruption. However, due to circumstance beyond my control, this situation has changed as I have to say goodbye to TuneUp Utilities. The reason for this parting of the ways is that TuneUp Utilities now forms part of the AVG Technologies family with the result that there has been a change of name. So now it is hello to AVG PC TuneUp as it takes over the task of keeping a watch on my work system.
This slight change of name is basically cosmetic as the software still sets out to cover areas such as regaining speed and disk space plus reducing possible crashes while increasing battery life when used on a laptop. While adopting the same format of providing two separate applications, this latest version of AVG PC TuneUp 2015 now features new desktop and system tray icons for launching the software. The two applications are the main AVG PC TuneUp 2015 application and the AVG 1-Click Maintenance utility.
As its title indicates, the AVG TuneUp 1-Click Maintenance does just that. Once launched, the software checks out the host system in order to clean the Registry, defragment the Registry, remove broken shortcuts, clean up Windows and its associated programs, clean up the browser, optimise the system start-up and shutdown plus defragment the hard disk if necessary. It has to be said that the checking process is not the quickest but it is at least thorough and you can access the list of suggested tasks for each of the categories. Any items you disagree with can be removed from the list before setting the automatic maintenance in progress. In future, every third day, this maintenance can be run in the background.
Accessing the main program, either from it system tray or desktop icon, brings up an interface allowing the user to switch between the topics of Dashboard, Optimise, Clean Up, Fix Problems, Personalise and All Functions that can be dealt with by the 39+ tools making up this product. The default topic of Dashboard provides links to Maintenance, PC Performance, PC Health and Rescue Centre showing their current status. There is also an option to use a slider switch to change between Economy, Standard or Turbo modes as various features are turned off or adjusted to suit particular circumstances.
Maintenance merely duplicates the 1-Click Maintenance option while PC Performance reports on issues that might be causing a problem relating to software and hardware, Internet settings and video effects. If issues are detected then information can be provided as to how the problem(s) can be alleviated. Problems that can negatively affect the system's health are covered in PC Health. This section features an option to hide issues that you are happy to live with for any reason. The Rescue Centre offers a safety net feature in that it enables the user to undo any changes made by AVG PC TuneUp Utilities.
Accessing the Optimise section brings up options to reduce system load or optimise the Registry and overall performance. There are tools to disable start-up programs, uninstall unwanted software, defrag the Registry and improve start-up and shut-down procedures.
If you are running short on disk space, or even if you are not, then Clean Up will analyse storage usage and delete data such as temporary files, old restore points and caches. There are tools to check individual drives and analyse what is taking up space plus check for duplicates. While you might not think your system suffers from duplicates, you could be in for a surprise. I know I was when over 8GB of duplicated files were found on a single drive.
The Fix Problems section can check a hard disk for errors, restore deleted files (but only if they have not already been over-written) and fix common problems such as icons displayed incorrectly and replacing a missing Recycle Bin icon. This section also contains tools to shut down running processes and present system information. Adjusting the appearance and behaviour of Windows is the role taken on by the Personalise section. It allows you to modify Windows settings relating to the Start Menu and Taskbar plus select a visual style and download logon screens from AVG Online.
The final section, entitled All Functions, lists all the available tools that make up this suite of utilities. The tools have been categorised into groups under headings such as Installed Programs, Hard Disk, Usage Data, Windows and Mobile Devices which includes the new AVG Cleaner for iOS aimed at helping users get rid of hidden leftover files on their Apple handsets.
AVG PC TuneUp Utilities 2015 spreads its net wide as it attempts to deal with all eventualities. While this software can provide a range of services, the tools are not always the best of breed and some tasks do require time to complete their processes. Currently this software, listed as AVG Performance 2015, is available at £24.97 for a one year licence or £35.86 for the two year version from Amazon.co.uk.