BullGuard Protection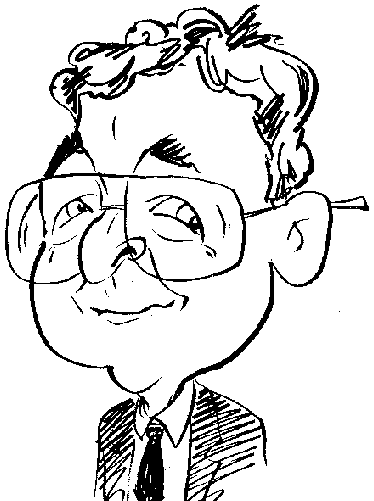 Whatever the type of threat, it is up to you to ensure your computer is protected with a product such as developed by BullGuard.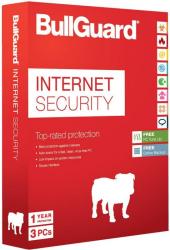 click image to enlarge
While maybe not the first name that springs to mind when the topic turns to Internet security and anti-virus protection, BullGuard has been around since 2002 and has built up a well-respected reputation. The company's latest product entitled, not surprisingly, BullGuard Internet Security is available for £49.95 covering three PCs either as a download or a boxed product from various retailers. I have been looking at the download version which I installed on a fairly new computer running the 64-bit version of Windows 7.
As you might expect, the desktop icon used by this product is that of a bright red bulldog standing guard over the host computer. While definitely eye-catching, I am not quite sure whether I find this red colour appealing or not. The jury is still out on this purely aesthetic feature.
This software automatically adds itself to your computer's boot-up sequence as part of its installation routine. When the program is first run, you will be led through the process of setting up an account for your annual subscription. This account will be linked to an email address that you provide and will keep you up-to-date regarding the remaining subscription period.
BullGuard Internet Security divides its protection functionality into seven distinct areas which are presented in a front-end panel. These areas cover Antivirus, Firewall, Backup, Vulnerabilities, Spamfilter, PC Tune Up and Parental Control. A green tick in the top right cornet of the boxes representing the areas will indicate when you are good to go and safely protected in a particular area.
Running the Quick Scan option from the antivirus section took 46 seconds to run through the common areas attacked by viruses. One cookie was found and this was quickly dealt with by the software. A Full Scan, run immediately after the Quick Scan, took considerably longer. Remember this was a fairly new computer with just 69GB of data stored on its hard disk. The Full Scan took 24 minutes to check through 679795 objects. I was surprised to note that the final 1% of the scan took up over a third of the overall scan time. This did seem extremely disproportionate. A third scan option allows the user to designate a particular folder at the target.
The Firewall feature consists of tools to examine network activity, set up banned hosts and select from available rules regarding the Firewall. Based on a message centre, the Vulnerabilities area provides information regarding items such as scan reports with recommendations. On the test system, this section pinpointed an issue it was having with Apple QuickTime 7. Its recommendation was to download the latest Apple software and also a BullGuard utility.
Once the two items were downloaded, the BullGuard utility immediately set about uninstalling the BullGuard Internet Security software and then re-installed it. This was both a time consuming process and rather worrying to anybody of a nervous disposition. A reboot was required in order to turn on the Firewall feature.
The Spamfilter section allows you to set up a white list for contacts and domains you regard as safe along with a black list for any domains and contacts you wish to be blocked for whatever reason. PC Tune Up is a feature which works in the background. Using the Advanced rather than the Basic option, you can select the tasks that will be carried out by the tune up process. These tasks include cleaning out caches and temp directories plus deleting memory dump files and defragmenting the Registry
As you would expect the Parental Control section allows you to set up a password-protected profile that governs the use of the computer by younger family members. Finally the Backup section gives you 5GB of online storage. This can be used to keep a protected copy of user-specified folders and files.
BullGuard creates a weekly report of its activities. This report will reveal the different tasks that have been carried out by the protection software. Mini icons are used to identify tasks that include scans, heuristic blocking of unwanted apps and keeping you safe during browsing sessions. One task that does not appear to be covered by this weekly report feature is that of the appearance of pop-up messages in the lower right corner of the screen. These messages appear whenever BullGuard feels the need to provide a visual indication that it has performed a task such as allowing access through the Firewall.
While the incident, mentioned earlier, regarding Apple QuickTime 7.x and the subsequent uninstalling and then re-installing BullGuard was a reason for concern, this was a solitary incident. Overall BullGuard performed its range of tasks in an efficient manner without impinging on system performance. The software makes regular checks for updates and reminds you when you forget to implement this feature. System requirements call for 1GB of RAM and 850MB of hard disk space running Windows XP (SP2) and later.