Kaspersky Internet Security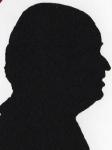 Review controls
As the year draws to close many software companies make sure that 2015 versions of their software are on the dealer's shelves. Internet Security is one such product, with virus writers now getting more destructive so must our guardians be more vigilant.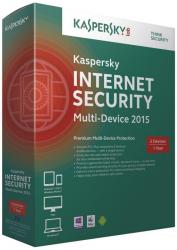 click image to enlarge
One of the companies vying for our business is Kaspersky Lab. You can purchase the products online and download or from a dealer or company supplying online who deliver a CD or DVD with the software on it. Either way the software will need continuous updating and what you are actually buying is a 12 month licence to keep your computer or computers safe.
Of course most of us try to avoid dangerous sites but often the problem is you do not know which sites are dangerous as when you click what you think is a harmless link are you sure you are being taken to the site you intended to visit.
Certain things can make your life and the life of your anti-virus or Internet Security software easier; never click on a link to an attachment in an email unless you are certain you know who it is from. I recently had an email from a close friend which purported to be sending me a couple of pictures, as it happened this person has never sent me any pictures before so I did not open them and I deleted the email. I then sent him an email and it turned out his account had been hacked. This was a personal email with his normal details and correct details to me so the ones with things like Dear Friend or you not even in the 'to' list are of course easier to detect. The latest scam is to say 'you have received a fax' with of course a link that seems genuine.
So even if you are wise you are still not safe so the best advice is let your security software and email provider help, each day my email provided puts around ten emails in the Junk folder, maybe two a week are genuine emails.
Most recent notebooks and PCs come with a trial version from another company but then your problems really start as removing their product may not be easy, having installed the Kaspersky software on one such unit it then spends a while getting rid of what the other companies trial did not remove for itself either by design or error but having two rival products installed is not 'twice as good' in fact it's not even 'half as good' as at the very least you will see a speed degradation.
In fact another point of entry is your web cam, you may be watched by strangers without you being aware of any problems at all, this also applies to the camera on your SmartPhone.
Not long ago there were problems with private images being taken from celebrities mobile phones of them in little or no clothes, all the above can be avoided with appropriate software.
I tested the 2015 version of Kaspersky Lab software on a PC once installed and any other rival software is removed you should be safe but that does not mean you should start getting reckless.
There are four levels of Scan available, a Full Scan took around 24 minutes and checked around 273,000 files. A Quick Scan is far quicker as are the other scans and providing you keep your definition files up to date all should be well.
People often merrily insert memory sticks or SD Cards into their computer or notebook when they are not aware of where they have been do a scan first and be safe. Their Safe Money module should help you keep your banking details safe.
Remember it's not only your PC that needs protection, but also your Tablet and Mobile Phone, even your MAC is in danger, all can be protected from one copy of Kaspersky Internet Security.
Kaspersky Internet Security is available from the link below for between £23.99 and £48.99 dependant on the number of devices you want to protect. The three device version is £35.24 with free delivery.
http://www.amazon.co.uk/gp/product/B00M8VJQRW?ie=UTF8&tag=gadge0a-21&linkCode=as2&camp=1634