Magix Software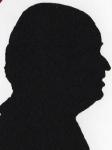 Review controls
These are both mature products and for not a great deal of money give you lots of control over your data. Both packages work with music and give the best output available from the data input. They are Samplitude Music Studio and Music Maker both from Magix and both 2014 versions.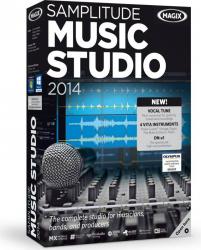 click image to enlarge
Magix Samplitude Music Studio 2014
Without spending thousands of pounds you can produce great sounding music.
While it will work with Windows XP the other specifications probably mean it will be a Windows 7 or 8 PC as you need 1.5 GHz processor and 1GB of RAM. 4.3GB of hard disc space and at least a 1024x768 display. Finally to load the software you need a DVD Drive.
This product has won awards between 2005 and 2013 for its software.
It matters not if you a band, a single musician – or vocalist – or producer then this package can help you give your best.
Once you have input your music it allows you to edit and arrange even bring in up to 128 tracks with the right features. However even the humble vocalist accompanying themselves can be helped by this software and for those whose pitch is less than perfect the software can even manipulate this.
The synthesized instruments are first rate in the box of the 2014 version are Vintage Organ, Pop Brass and Electric Piano and once installed you can download Power Guitar.
While this can be used by top end specialists it also works for mere mortals and if you have a 64 bit processor with multi cores then it really comes into its own.
For those with a Touch PC then being able to adjust by touch the sounds and levels makes it more like a professional music studio but in your lounge or bedroom.
Those you know a little will appreciate the built in DN-e1 synthersizer. For those you need or want it the final touches can be fully automated.
The Samplitude Music Studio 2014 is available from the link below for £39.28 with free delivery.
http://www.amazon.co.uk/gp/product/B00EL91500?ie=UTF8&tag=gadge0a-21&linkCode=as2&camp=1634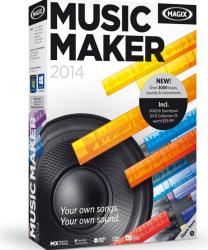 click image to enlarge
Magix Music Maker 2014
If the package above is slightly beyond you then this may suit you better. It includes a version of Music Studio free of charge which has a price attached to it of £49.99.
Like the package above it is stated to work on Windows XP and indeed I still have an earlier version running on such a PC. However the specifcations probably require Windows 7 or 8 as you need a 2GHz processor and at least 1GB or RAM (2GB recommended). To install you need a DVD Drive (the box does state a download is possible if you do not have a DVD drive but you need 7.5GB of hard disc space so it's not a download I would enjoy doing.
Once installed you can download Power Guitar (as with the package above).
A feature many may like is 'No Wrong Notes' which allows you to correct automatically any out of place notes. You can make your own backing with the Beat Box 2 and Drum Engine. Those into more modern music than me can use Vandal SE to create rock riffs.
The VST support allows different effects and instruments to be added. The DN-e1 synthesizer is also included for those who need electronic sounds.
3000 sound loops (6000 in the Premium Version). The main interface gives a complete overview, you can compose there is a MIDI editor and support for up to 99 tracks, finally you can import projects from the free Music Maker Jam app. Full details of this at www.music-maker.com
Magix Music Maker 2014 is available from the link below for £32.21 with free delivery
http://www.amazon.co.uk/gp/product/B00EL9150K?ie=UTF8&tag=gadge0a-21&linkCode=as2&camp=1634
If you want that little more then Magix Music Maker Premium 2014 is available for £51.99 also with free delivery from the link below.
http://www.amazon.co.uk/gp/product/B00EL915FA?ie=UTF8&tag=gadge0a-21&linkCode=as2&camp=1634