Nero 2014 Platinum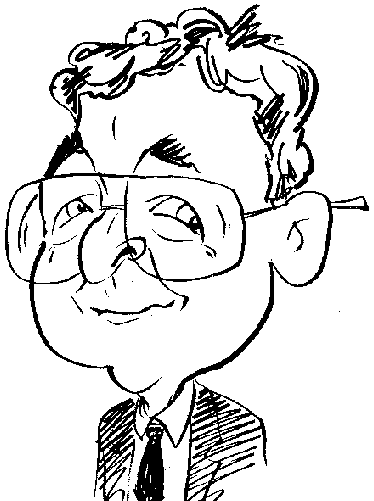 Review controls
As Nero fiddled, it is claimed, while Rome burned, so the software of the same name will burn your multimedia content and other data to optical media. This feature, however, has been just one element of the Nero software for a while now as other features have been added to create a multimedia suite offering. Rather than stick with the numbering system that was used with earlier versions of this software, Nero has opted to switch to a date designation with the latest version. So instead of version 13 (maybe superstition had a role to play) we have Nero 2014.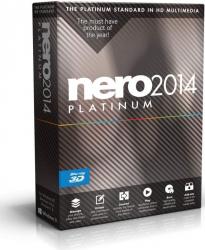 click image to enlarge
As with recent versions of this software, Nero 2014 is available as Standard or Platinum offerings. The latter version does provide the user with built-in support for Blu-ray. This review is based on the Platinum version of the product.
As part of the product's installation procedure, you will need to enter the supplied, lengthy serial number in order to activate the product. In common with several other companies, Nero has bundled a third-party bonus offering in the form of AVG Security Toolbar which you can accept or reject. Whereas most companies tend to set their bonus offering to install by default, Nero has gone for the more user-friendly approach by having this option turned off my default so reducing the chance of installing it by mistake.
At the conclusion of the installation, you will be presented with two new icons on the desktop. These icons are entitled Nero MediaHome and Nero 2014. Nero MediaHome is the replacement for Nero Kwik Media and undertakes the task of cataloguing the Photos, Music and Videos it finds on any attached media. Depending upon the type of media, this content will have Timeline, Find, Faces, Album, Artist, Genre and Title options. You can designate specific folders that will be regularly checked for any new content. As with Nero Kwik Media, this new version is not going to set any speed records as it trawls through your folders looking for content.
The second icon is little more than a launcher for the various elements making up this product. Using a series of tiles for the various types of task, this launcher categorises its options as Manage & Play, Edit & Convert, Rip & Burn, plus Backup & Rescue. In addition there are links that include Tools, Tutorials and Photo Products (a chance to purchase merchandising). Once you have made your initial selection, whether that involves Blu-ray Player, Nero Video, Nero Recode Nero BackItUp or whatever, the launcher will shut itself down and will need to be restarted if you need access to another component. Rather than an integrated suite, this Nero product is a group of standalone offerings.
The Manage and Play section consists of Nero MediaHome, MediaBrowser and Blu-ray player. The MediaBrowser splits its area of functionality between Photos & Videos plus Music. Individual items can be selected and displayed or played in the appropriate viewer or player as necessary. Naturally the Blu-ray player in this package will require the appropriate hardware and you will need to activate this feature when you first run it. This activation is free and easy to implement.
There are three main options in the Edit & Convert section. You can select from Nero Video, Nero Recode or Creative Content. By selecting Nero Video, there are options to capture from various devices, import, edit, create and export content with support for the new Ultra HD (4K) video format if your equipment can handle this feature. Access is provided to tools such as Nero Tilt-Shift Effects, Retro Effects and a Video Stabilizer. When combining images with music, you can make use of the Nero Seamless Music tool to produce a better fit. Nero Recode is the component that offers to convert your content between different formats for playback on a range of devices. I did encounter one problem with this feature when it hung on converting a video from AVI to MP4 after completing approximately 75% of the task. I was able to convert the same video later using the earlier Nero Recode 12 product.
There are two options available in the Rip & Burn section. Nero Burning Rom harks back to the original functionality of the product but with more modern features as you burn data to different media. Among the features available for burning data are Nero SecurDisc and Nero DiscSpan SmartFit with the latter coming into its own when you need to spread large files over multiple discs. You can also burn DVD-Video, BDMV and AVCHD compilations.
Nero Express brings together a number of features. These are wizard-led tasks for burning different types of data to appropriate media. Tools are available to create various types of disc including Jukebox, Audio CD/DVD and Blu-ray.
The final main section of Backup & Rescue provides the tools to do just that. While it would not replace my chosen Backup software product, Nero Backup is a well-featured application that can perform creditably. You can opt to use one-off or scheduled jobs as you backup files, folders and drives with support for larger capacity media. As it title implies, Nero RescueAgent will attempt to step in to help recover files that might be damaged or accidentally deleted by carrying out a fast or deep scan.
Additionally there are tools to help tidy up and edit audio tracks. There is also a tutorial section but, disappointingly, this just contained one tutorial covering Nero Burning Rom.
Apart from the launcher module, Nero 2014 Platinum is not going to win any awards for speed. Generally there is a delay before the individual modules load and allow you to make use of their functionality while some of the various tasks can be time intensive. Overall this is a reasonable collection of applications without being exceptional.
Pricing for this product is currently set at £79.99. Nero 2014 Platinum requires a 2GHz AMD or Intel processor with 1GB of RAM, 5GB of hard disk space and a Blu-ray drive running Windows XP SP3 and later. For Ultra HD work you will need a 64-bit operating system such as Windows 7 and later.