Learning Windows 8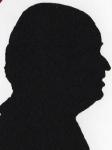 Review controls
Rather than a book this is a software package that will work on Windows XP, Windows 7 and Windows 8. It has text to read – this can also be read out – and things to do after it has explained them using a dummy Windows 8 interface.
It will not proceed until you have clicked the correct item and whatever you are then meant to do correctly, a good way to learn. At this point let me say I have used Windows more or less since it first came out and gone through all the incarnations since.
Yes I admit that Windows 8 is very different but I would liken it to driving an automatic car after driving a manual one for years. A lot of what it covers is very basic but I doubt anyone – however experienced – will go through each of the six modules without learning at least two of three things in each, some that would also apply to earlier versions of Windows.
Each part should take around an hour to complete, at the end of each section the main points are reiterated and then you need to answer 5 multiple choice questions. If you then leave learning for a while the next time you start it offers to let you restart from where you left off but it then asks the same five questions before you progress to the next section.
While it does cover touch it assumes that you will be using a mouse, I actually used a notebook and trackpad which can cause the occasional hiccup as you cannot continue till you have done exactly as asked. Yellow arrow is information red arrow is what you need to do.
While you can use it on XP, Windows Vista, Windows 7 or Windows 8 when you install the package you need Internet access before you can first use the package as you have to activate it with the code number provided. After this you no longer need Internet access so it is a great way to learn while you are traveling on a train or bus but of course with earbuds if you are public transport. Also possible when you have an hour to relax.
There are anything between 50 and 80 screens on each of the six modules, some are just text on an appropriate background while others need you to move or click the mouse in a certain way after the text has been read out while at the same time you read it along with the understandable male American voice of the reader.
As I learn on a notebook using the trackpad it is sometimes difficult to be 100% accurate in where you click and if you are not perfect a box that you then have to cancel pops up before you can try again, sometimes a little annoying.
Other screens require several actions including typing a few exact words to go with the background script, its tight but the effect is to give the exact look and feel of Windows 8, best of all I do not mind how experienced you are you will learn something, it may only be another way to do something that you do often, often a new method, sometimes a shortcut to achieve something that was previously rather laborious to complete.
Having used Windows 8 for a few months I can say that the screens are accurate, the commentary is well paced and I doubt that at one go an approximate 60 minute lesson will be completed without the occasional curse and I doubt that all five multiple choice questions at the end of each module will always be answered correctly.
Certainly a way to see if you can adapt to Windows 8 without upgrading your hardware or software until you are certain. There are certain things I dislike about Windows 8 but if have an Xbox you may even love them. Professor Teaches Windows 8 is available from the link below for £16.17 and this includes free delivery. http://www.amazon.co.uk/gp/product/B009X7FNQ2?ie=UTF8&tag=gadge0a-21&linkCode=as2&camp=1634